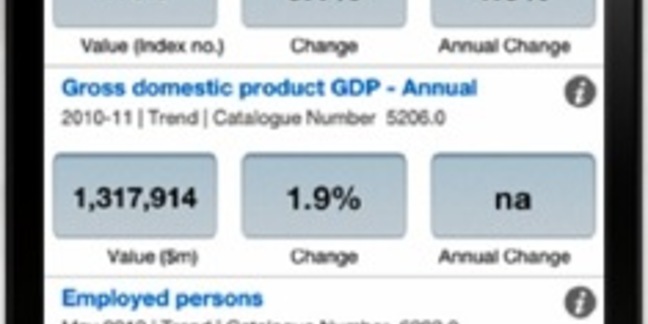 For a couple of days, the Australian Bureau of Statistics looked like the coolest government statistician on Earth, after it launched an iOS app linked to Census data.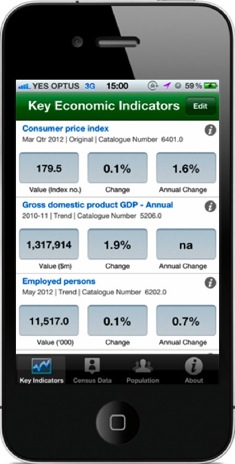 Be patient: the ABS says it will
launched its fixed app "soon"
Today, however, database administrators and app developers somewhere in Canberra will be playing pistols-at-dawn while getting the app pointed at the right data. The bureau yesterday afternoon pulled the app temporarily, because it reported 2006 Census data instead of using the recently-published 2011 Census.
Aimed at stats junkies who like to look at the stuff – but don't actually want to download tables and fiddle around with spreadsheets or databases – the app puts Census data by postcode onto the iPhone, iPad and iPad Touch, along with economic indicators like inflation, GDP and employment.
It also linked to the Bureau's social media accounts.
El Reg supposes the explanation for the error is simple enough: wanting to get the development underway ahead of the 2011 Census data release earlier this month, the Bureau sensibly developed the interfaces ahead of time, populated from the older tables – and forgot to revise the links before the 23 July launch of the app.
Being deeply familiar with the Bureau's Census data – and more recently winding through the business of aligning the data in 2006 tables with that of the 2011 Census – this writer wishes the developers and DBAs well in their coming sleepless nights. ®
Sponsored: Webcast: Ransomware has gone nuclear