2G and 3G connectivity is now available in the Channel Tunnel, so that those travelling from the continent can continue to use their blowers despite being 100m below the surface of the sea.
Apparently, this is the first time such a special regulatory framework has been agreed, after 10 months of Channel connectivity negotiations between Ofcom and the French equivalents, Arcep and ANFR.
It sounds rosy, but only customers from the land of wine and cheese are now able to use the service as part of their standard tariffs. Those hailing from the shores of Blighty will be forced to pay roaming fees the minute they enter the connected part of the tunnel. Still, as the service has only been rolled out in the French half of the tunnel, such charges are to be expected anyway.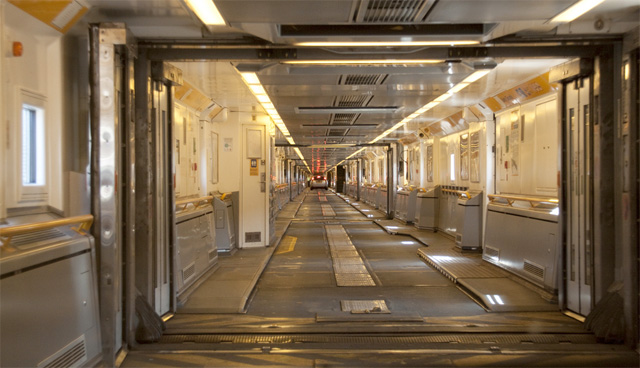 Hands-free kit needed for the route to Calais
Source: Tony Hisgett on Flickr
"This service is an extension of French 2G and 3G network coverage in partnership with Eurotunnel and the other French operators," said Orange.
"It therefore acts as an extension of our French customers' coverage area as they travel from France to the UK, particularly with the Olympics in mind."
Orange assured Reg Hardware that full connectivity across the Chunnel is on the way soon as UK networks are in discussions with Eurotunnel over implementing a similar setup. This will apparently be put in place after the Olympics. ®
Similar topics