OCZ Vertex 4 256GB SSD review
Homegrown hot shot
Time was, when OCZ was typically first out of the gate with a range of SSDs based on any new incarnation of SandForce controllers. Yet, the first generation of the company's popular Vertex drives were powered by Indilinx's Barefoot controller. Now, with the fourth generation of Vertex drives, OCZ has completed the circle and returned to an Indilinx controller, the Everest 2.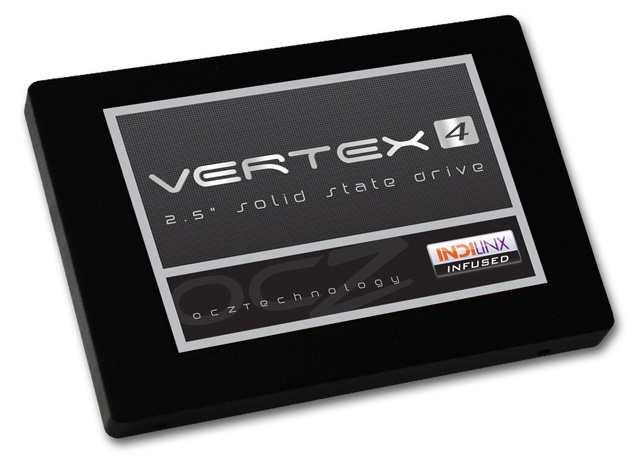 Controller comeback: OCZ's Vertex 4 256GB Sata 3 SSD
The big difference this time around is that in the time frame between the original model and the latest Vertex 4 OCZ has actually acquired Indilinx. Having its own in-house controller and firmware has enabled OCZ to have control over two of the three things that make a SSD tick: NAND, controller and firmware. The first controller to see the light of day after the acquisition was the Everest chip, which was the brains behind the Octane and Petrol series of drives. The Vertex 4 see's the deployment of the next generation Everest controller.
The Everest 2, or the IDX400M00-BC to use its part number, is based on Marvell hardware but with Indilinix firmware. It's a dual-cored ARM processor, built on a 65nm process with a clock speed of 400MHz. It's a feature rich controller with Auto-Encyption, AES-256 support, NCQ (Native Command Queuing), TRIM support, S.M.A.R.T monitoring and OCZ's Ndurance 2.0 technology.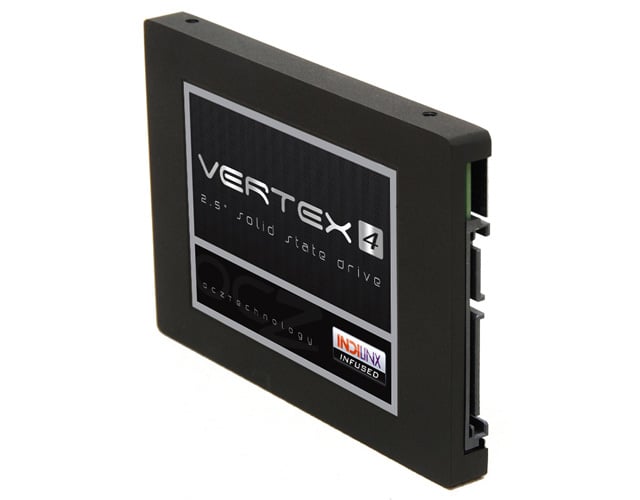 Mounting Everest... 2
Ndurance 2.0 uses a number of NAND flash management tools that have been designed to extend the life of NAND chips. Among them are advanced multi-level ECC (correcting up to 128 bits per 1KB of data), adaptive NAND management (including voltage shifting) and reduced write amplification without resorting to data compression. The five year warranty OCZ provides with the drive is one way of showing the company has faith in the technology.
The Vertex 4 range at launch consisted of three drives; 128GB, 256GB and 512GB capacities but very recently OCZ have added a fourth drive to the line-up in the shape of a 64GB model. With the 1.4 version of the firmware, the quoted Read/Write performance for the drives are: 64GB 460MB/s and 220MB/s, 128GB 550MB/s/420MB/s, 256GB 550MB/s/465MB/s and the flagship 512GB drive with 550MB/s/475MB/s, respectively. The drive I am looking at here is the 256GB version preinstalled v1.4 firmware although the OCZ website now reflects figures for the recent v1.5 firmware release that I'll come to later.