Something for the weekend, Sir? It might amuse you to read that one of the senior IT support managers at one of my client workplaces confessed this week that his experience of IT support 'from the other side' was disappointing. By 'from the other side', of course, I mean as a user: my colleague is not a spectral secret shopper from beyond the grave.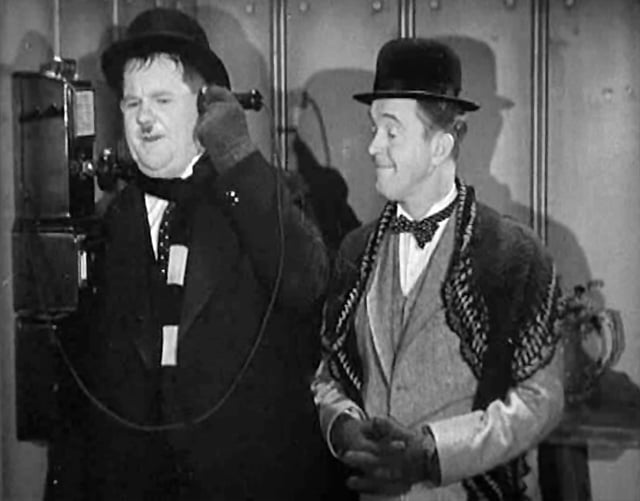 "You promised me a phone next to my desk."
Source: MGM
Temporarily relocated in the building, he found it could take days rather than hours to get a PC properly connected to the network. He won't tell me how long it took to get new shares set up on the NAS. This is not reticence on his part but simply because it still hasn't been done yet. As for getting a landline phone installed at his new desk, he has given up on this entirely.
My intention is not to slag off IT support, or 'customer services' as they call it now (along with everything else from street sweeping to illegal invasions of Middle Eastern countries). I simply like to point out that it's revealing to sit on the other side of the desk from time to time.
On occasion, I make the switch the other way around. I am an Adobe Certified Instructor, and classroom training is sometimes followed up with on-site training support. This is something I do with trepidation, however, because putting oneself forward as someone offering 'support' makes you a marked man. It takes otherwise normal users and brings out the stupid in them.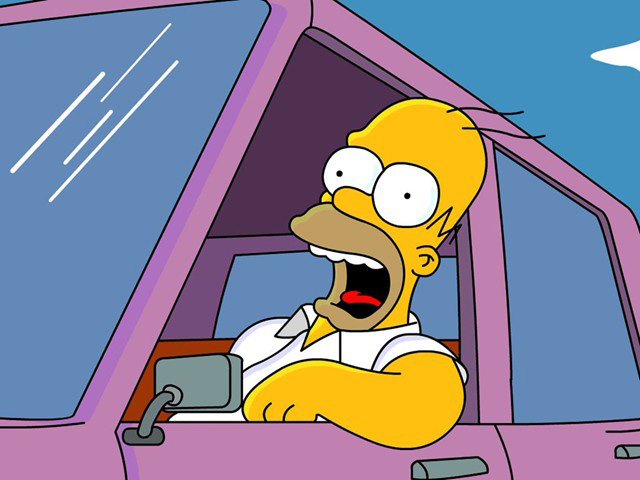 Warning: slavish GPS obedience can damage your doughnuts
Source: 20th Century Fox Television
It's a bit like when my dad switches on the GPS in his car and thereafter ceases looking at what's happening on the other side of the windscreen. The GPS says 'turn left' and my dad obediently swings hard on the steering wheel and invariably vanishes up someone's front drive.
Picture me gaily frolicking (steady) in an open-plan field of fresh users, publicly outed as the day's 'training support' man, besuited and brandishing two mobile phones like some kind of middle-class urban rioter. Got a question about Creative Suite? I'm the dude.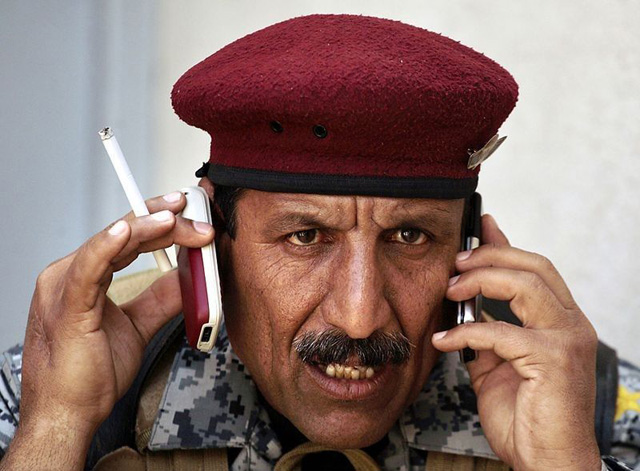 "I'll call you back, I'm CS training. Oh, one last thing, can you remember their fucking log ins?"
The first question rolls in: 'What's my login?' My answer reeks of professionalism: 'I'm not really IT support but perhaps I can try and find out for you.' And I do. What a pro. The second question of the day is: 'What's my login?' OK, I'll do my best. The third question of the day is the same, as indeed is the fourth, and so on. By the 20th occasion, all civility is lost and my reply has been modified to: 'I don't know, moron, it's YOUR login, the one you've been using for the last five fucking years.'
Similar topics