Ten monster tellies to suit all budgets
Olympic winners
Product Round-up If you're gearing up for the London Games, a gargantuan new TV should be top of your shopping list. The good news is that there's plenty of choice if you want to go large, with prices to suit most pockets: our Top Ten kicks off at a modest £480, before reaching a wallet-busting £7,000.
The cheaper end of the market has become a bolt hole for plasmas. Invariably these are 720p panels, but that doesn't stop them from being terrific bargains for canny buyers. If your HD source is Sky+HD, VirginMedia or a similar STB, 720p need not equate to a significant dip in image quality at normal viewing distances – and these screens are surprisingly bright, thanks to those bigger pixels, and adept at handling motion. Of course, spend more and you will be handsomely rewarded…
LG 50PA4500

When it comes to high-value flatscreens LED LCD can't hold a candle to plasma. Thanks to economies of scale, 1024 x 768 resolution PDPs are monopolising the low cost big-screen brigade – and this LG is one of the cheapest. A cursory glance might be enough for many to move on – this 2D-only set lacks Freeview HD and any net-connected smarts – but its images are bold and dynamic.
The set's glossy 'Razor frame' design is smart enough, although it's not as slim as the LED competition. Plasma tends to need a little more TLC than LCD, but helpfully this 50in set offers a pixel orbiter and colour wash to combat image retention. All things considered, you get a lot of wow for your wonga.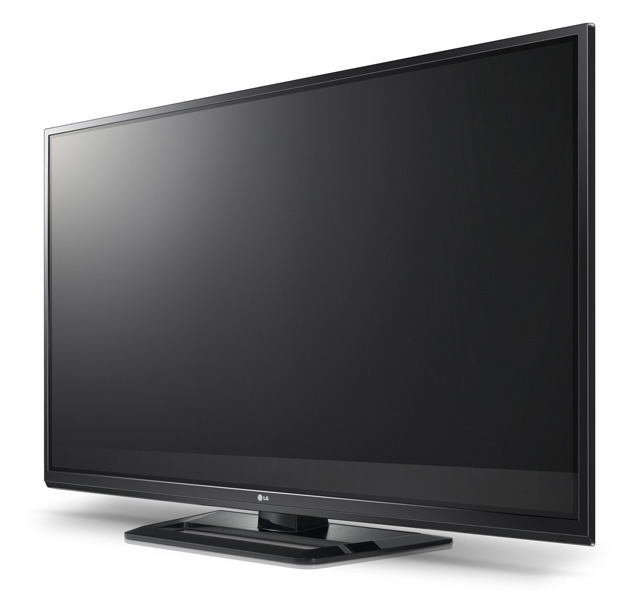 Reg Rating 75%
Price £480
More info LG
Panasonic Viera TX-P50XT50

While some 720p plasmas forgo modern day niceties, this 50in budget offering from Panasonic is rather more generous. It's equipped with a Freeview HD tuner, so Olympians can be enjoyed in all their glistening glory, and connects to the brand's Viera Connect 'net portal, where you'll find a wide selection a catch-up and subscription VoD. It even has an SD card reader, by crikey.
The panel itself may not be one of the brand's natty NeoPDP offerings, but it still delivers a consistent black level and plenty of detail. Whether you're buying for the London Games or The Hunger Games, it doesn't disappoint for the price.