This article is more than 1 year old
Japanese fanboi builds FrankenPhone from 'bits of iPhone 5'
You have created a monster, and it will destroy you!
A Japanese Apple fan has created a proto-iPhone 5 by fixing together parts of the screen and casing which he claims were sourced from the iPhone supply chain.
The results – posted on the blog iLab.cc – show a phone shaped like the iPhone 4 and 4S but with new features, in particular a silvered plaque across the back panel and a smaller charger port, which suggests that this hardware does indeed come from a new iPhone.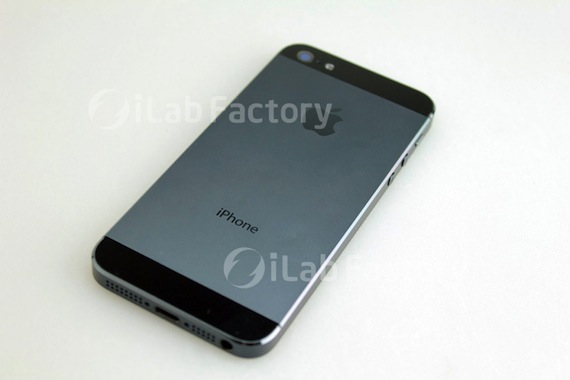 Small connector port, silver-plated back, headphone jack in the base: the iPhone 5 mockup. Source: iLab
This mock-up bolsters rumours that the 30-pin Apple charger will be replaced by a 19-pin charger port – rendering iPhones incompatible with all sorts of docks and accessories, without some kind of adaptor.
Beefed-up speaker ports suggest better sound, possibly even stereo. Currently the iPhone 4/4S features a microphone in one of the openings to either side of the connector port.
Oddly, the headphone jack is located in the base of the FrankenPhone. Otherwise the volume, mute buttons and the camera ports remain the same.
The iLab blogger says that the result is thinner than the current 4S model. A few other parts, including the home button and chips, are seen in a video of the new handset by Macatora.
There is no more proof than usual that this is indeed the shape of the iPhone to come, and not just a educated guess, or even a decoy, but it looks good. See more images of it here on iLab.
The actual iPhone is expected on 21 September. ®