Nintendo 3DS XL review
Thumbs down?
Review Nintendo has supersized its 3DS with a 4.9in screen that's almost twice the size area of its predecessor. The handheld goes on sale this week, but if you're unsure whether its worth the upgrade, here's what we thought after a weekend of gaming on it.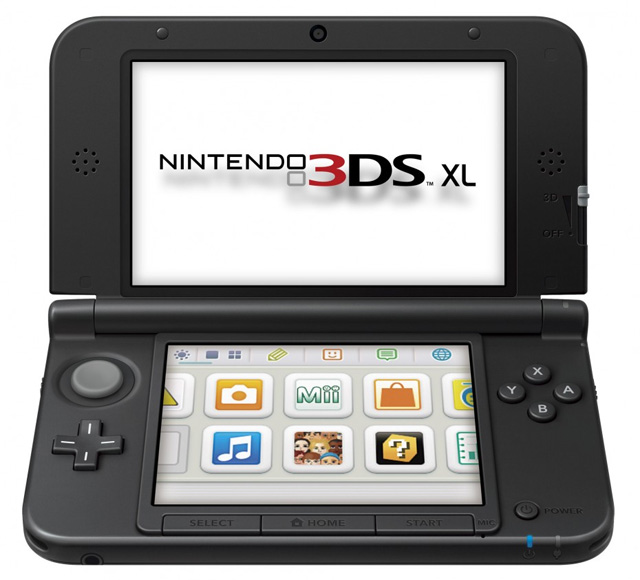 With the enlarged display more or less the only improvement, it was obvious this was where I'd be most focused… or not – such is the visual experience of the console's 3D capabilities. Gaining perspective from the ever evasive 'sweet spot' was easier to keep with than the smaller 3DS That said, sudden head tilts or shifts in arm movement still mean you'll have to adjust accordingly and before long I gave up, returning to 2D.
I haven't lost complete faith on this added dimension malarkey, but have yet to find any 3D gear that convinces me the tech is worth investing in. For now, at least, the 3DS XL joins that growing list of dimensionalised products with 3D tech that's found wanting.
3D grumbles aside, the overall increase in display size is a welcome improvement and – based on its predecessor alone – is certainly more of a joy to use. Evidently, Nintendo has begun to realise that, when it comes to gaming, bigger is better. Indeed, the 3DS XL's display is the largest yet for a Nintendo handheld. Sure there's a trade-off regarding compactness but the user experience is much improved as games are easier to get sucked into and short sighted sufferers, like myself, need not hold it so close to focus either.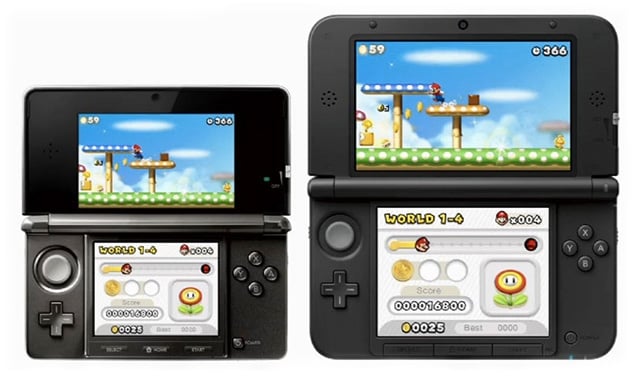 As reported when the 3DS XL was first announced, the display resolution hasn't been improved. Consequently, games tend to look less sharp then before and in many cases, come across extremely pixellated. A resolution to match the PlayStation Vita would have been too much to hope for.
Fortunately, Nintendo has included a 1:1 pixel mode - activated during a game's boot. This keeps older DS titles sharp by not stretching them to widescreen proportions like its baby brother did. The hinge has also been tweaked to include another lock-point, so users can play the handheld without the need to fully open it.
There's no doubt 3DS fans will prefer this new model, so long as they don't mind the smoother more rounded design, which didn't appeal to me much, truth be told. Personally, I prefer the matt finish to the 3DS' fingerprint-magnet gloss.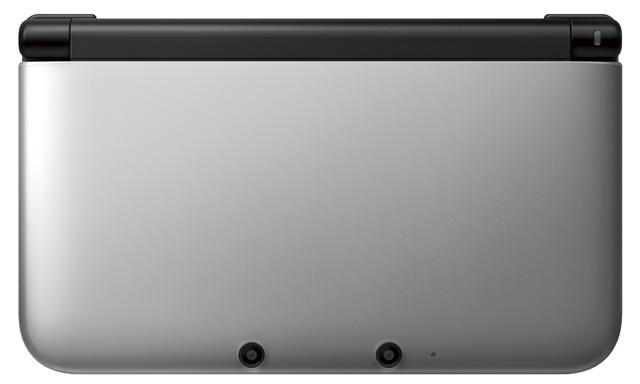 Certainly, repositioning the headphone socket to one side – away from the centre – is a good move, however, the package as a whole feels cheaper and slightly too clunky to carry around comfortably. Transporting a 3DS is easy enough and I can just about get away with a PlayStation Vita, but I look far too happy to see everyone when there's an XL in my pocket.