Cramp it up
In use, the 3DS XL is a good deal more comfortable, as the slightly wider button placement means fewer hand cramps and longer sessions bashing away. In my experience, this certainly applies more to certain games, though, as I found out when playing Kid Icarus Uprising.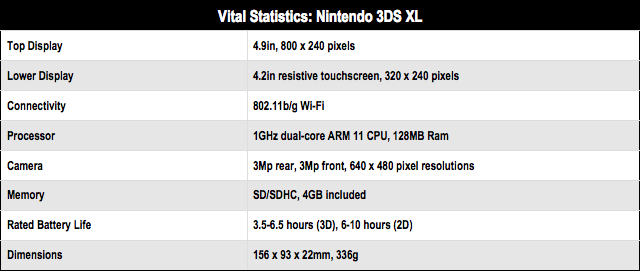 The Project Sora-developed game screamed for a second analogue stick, which, as you can see from the pictures, isn't there. Alas – just like the previous 3DS – customers must invest in an additional peripheral for such improvement, a device-widening attachment that has yet to hit the market.
As decent a game as it is, Kid Icarus clearly suffered and changing character direction with a stylus is beyond inconvenient. It means shooting with the left trigger, as well as controlling the analogue stick with the left hand – my poor thumb was soon crying out for rest and recuperation.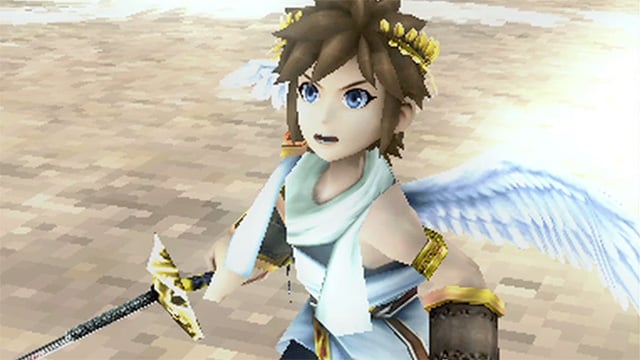 Indeed, Nintendo could have done more to address this sort of issue without customers needing to fork out more for add-on hardware. There isn't even an AC adaptor included, meaning unless you already have a DS charger of some kind, you'll be splashing out again.
Battery life has also been enhanced, albeit only by an hour or so, although I didn't notice a huge difference. The company claims it'll now run for 3 to 6.5 hours with 3D games and remain in sleep mode for days. Considering the size of the display, these figures seem quite respectable.
The 3DS XL launches with three colours – silver, blue and red – for a smidgeon under the £200 mark. That includes a 4GB SDHC memory card, double that of its predecessor.

Verdict
If you're hellbent on getting your nipper or yourself a 3DS, then the XL is the obvious choice. However, without the additional thumbstick, Nintendo has once again failed to deliver the means to comfortably explore 3D environments. Considering the third dimension is supposed to be the product's USP, I can't get my head around Nintendo's reasoning unless it really is determined to make extra wonga through peripheral sales.
If Sony has the space to include a second thumbstick on the Vita, though, why can't Nintendo do it here? Perhaps it has too much pride to hold its hands up and admit the original design was flawed, but having had over a year to listen to community feedback, its omission now is quite frankly inexcusable. ®

Nintendo 3DS XL review
Bigger and better but far from ideal.