Samsung illuminated British shelves this week with the Galaxy Beam, the company's new Android handset with a built-in projector.
The Samsung Galaxy Beam - reincarnated at Mobile World Congress earlier this year - touches down with a 1GHz dual-core processor running Android 2.3 Gingerbread.
There's a 4in, 480 x 800 display for viewing things on the fly, but who really needs that when you have a 720p projector able to cast a 50in beam? OK, you probably do.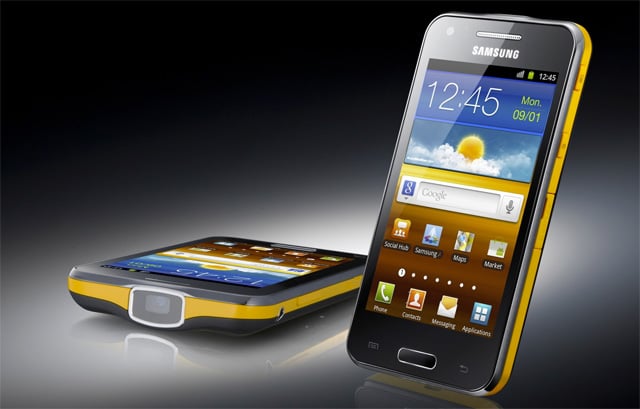 Either way, the Beam comes with 8GB of internal storage, a 5Mp camera and a 2000mAh battery.
The Samsung Galaxy Beam, is available on T-Mobile and Orange at Carphone Warehouse for free on £31 monthly contracts. Sharing holiday snaps has never been so... frustratingly easy. ®
Similar topics