This article is more than 1 year old
Smutty books strip Harry Potter of Amazon crown
Readers no longer seeking a crafty wand?
EL James' over-hyped bonkbuster trilogy, Fifty Shades of Grey, has become the best-selling book ever on Amazon UK, stealing the title from JK Rowling's seven-novel Harry Potter collection.
The first novel in the Fifty Shades series has experienced twice the number of sales Harry Potter and the Deathly Hallows, taking the saucy title to to the top of the e-tailer's all-time bestseller list.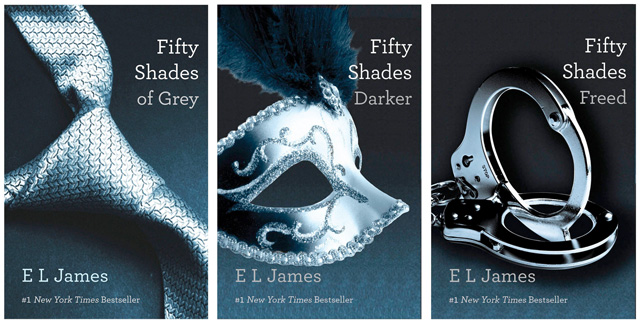 In total, James' books have sold over four million copies in print and e-book format since penetrating Amazon customers in March.
By my calculations that's roughly a million women a month distracted by the "dirty delights" of these excessively promoted novels, and the popularity of playing with our wands has waned as a result. "Alohomora!" ®