This article is more than 1 year old
LOHAN breathes fire in REHAB
Hypobaric rocket motor test an explosive success – finally
Vid We're delighted – and somewhat relieved – to announce that last weekend we finally persuaded a solid rocket motor to fire at a simulated altitude of 76,500ft (23,300m).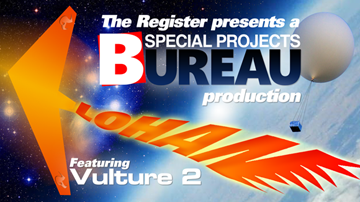 Followers of our Low Orbit Helium Assisted Navigator (LOHAN) mission will need no introduction to the ongoing saga of the Rocketry Experimental High Altitude Barosimulator (REHAB) tests, but if you're not up to speed you can get some background info here.
Our first foray into REHAB ended in disappointment last month, as both the AeroTech and Cesaroni motors selected for the tests failed to burn with their respective supplied igniters.
Evidently, more heat was required to kick-start the motor reloads, and as Reg commenters proposed the use of thermite, and plenty of it, reader Rob Eastwood got in touch to say he reckoned he'd cracked the problem.
Rob is Head Firer for Flashpoint Fireworks, and has rocketry experience, which led him to propose this solution:

No sooner conceptualised than constructed, and here's the finished product: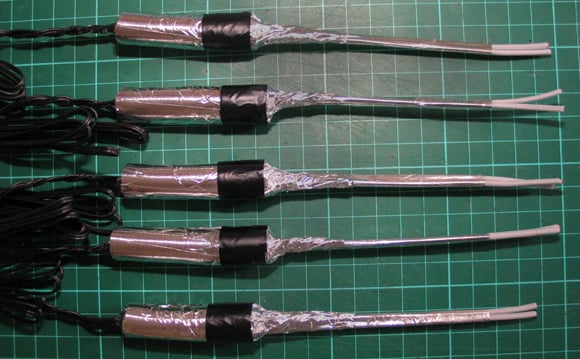 Naturally, we wanted to see just how much fire these things breathe, so with the REHAB rig assembled for action once again, we gave one a quick preliminary blast. This video still shows the Plastic Igniter Cord (PIC) burning after the E-Matches have popped out of the back end of the igniter, as they're designed to do: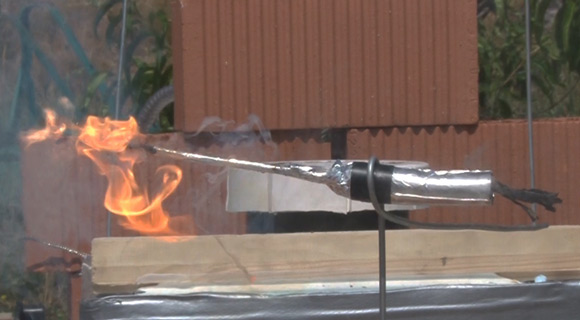 Suitably encouraged, we unboxed our first test unit – the AeroTech RC 32/60-100NS – seen below (clockwise from left) with its G-class reload, motor case, sealing ring, end cap and nozzle: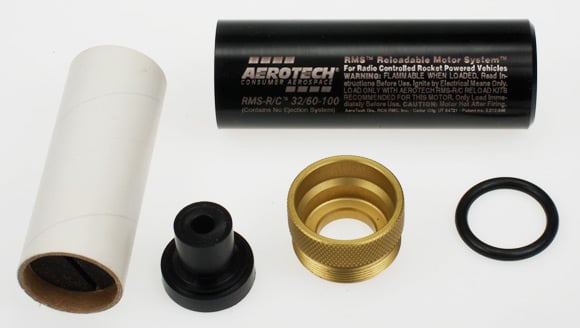 Skilled REHAB operatives Federico Buenadicha (left) and Rui Luz were on hand to wire the motor to the igniter...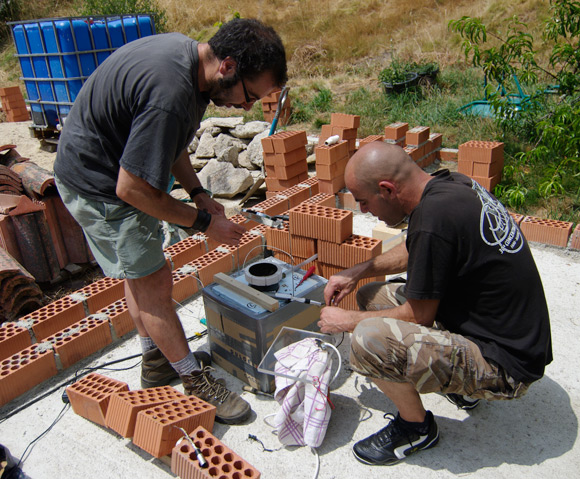 ...and place the whole assembly in the REHAB chamber: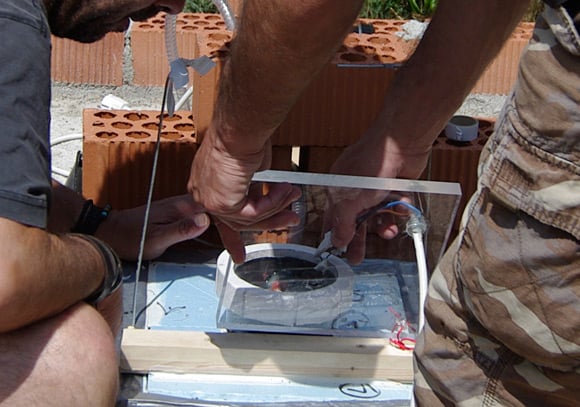 It would be highly agreeable to say at this point that the AeroTech fired first time, and we all went down the pub for a few celebratory ales. What actually happened was the igniter worked a treat, but the reload refused to burn: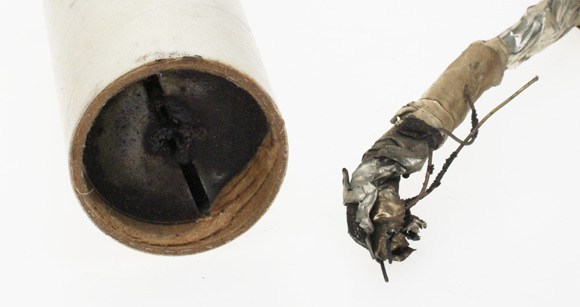 Cue a second reload, which fizzled miserably for a few seconds, then decided it'd had enough. Readers are invited to ponder just why the motor actually ignited, then burned itself out: