The Dragon 32 is 30
Fire starter
The next generation
Smeed worked on the Alpha, which was the focus of Dragon Data's small but eager R&D team - which included Jan Wojna, Andy Cash, John Linney and others - put in place early in 1983. The decision to use two processors arose because Motorola had more 6809Es than Dragon could buy. He and his team used one of the two CPUs as a DMA controller to speed up the machine's disk performance, essential for the I/O-dependent OS-9, from Microware, it was set to use.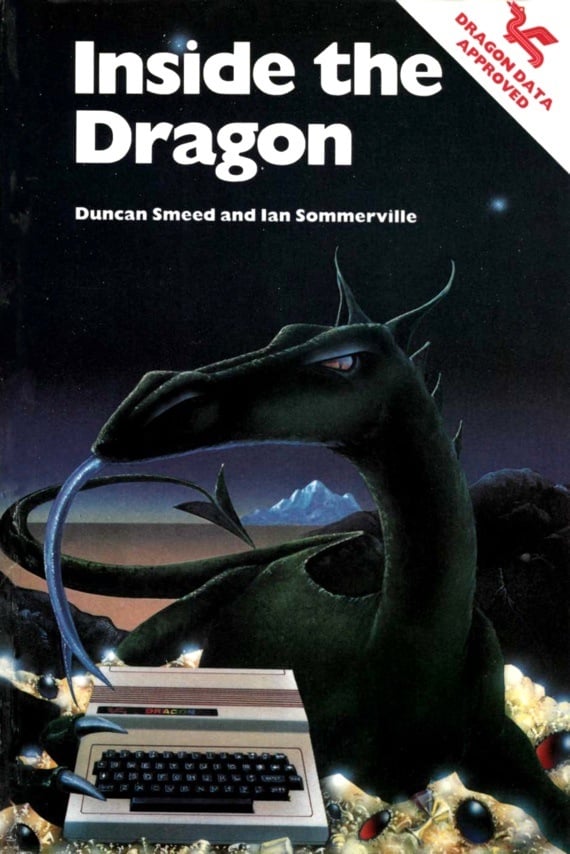 The Dragon hacker's bible
None of these machines made it to market, though GEC did begin pitching the Professional to the computer press for review coverage, saying a single-disk version would ship for £699, the two-disk model for £849. Reviews published around revealed that the machine was not ready for sale: it ran very hot and was rather temperamental - probably due to the heat.
In May 1984, GEC Dragon called in the receivers, blaming "the continuing difficulties of establishing profitable trading in the UK and other parts of the world".
The writing had been on the wall: 1982's Dragon 32, even upgraded to 64KB, had not fared well during Christmas 1983, going up now against cheaper machines, including the low-cost BBC Micro-compatible Acorn Electron, and even cheaper 48KB Spectrum and the 1983-released Oric 1. Early sales success led to over-optimistic projections of the numbers of Dragons that could be sold in subsequent years. Supply outstripped demand.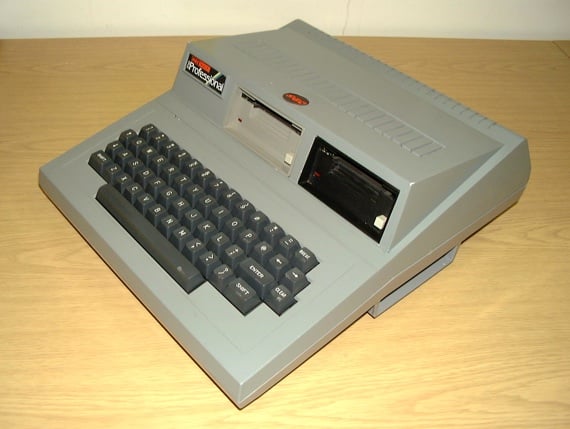 Boots, one of the first major retailers to take on the Dragon, indicated in the spring of 1984 that it would stop selling the machine. British Home Stores, another early supporter, had actually gone ahead and done so.
Potential buyers lined up, among them Philips, GEC itself and - ironically - Tandy. In the end, a deal with Spain's Eurohard was brokered which would see the Spanish firm acquire all of the GEC Dragon's assets, with GEC handling UK sales and marketing, and a new firm, Touchmaster, handling after-sales support and peripheral sales. Touchmaster was run by GEC Dragon's management and backed by Pru-Tech.
Duncan Smeed and a number of Dragon's R&D team joined the company's Technical Director, Derek Williams, and together went to Thorn EMI to work on a mobile computer, the Liberator.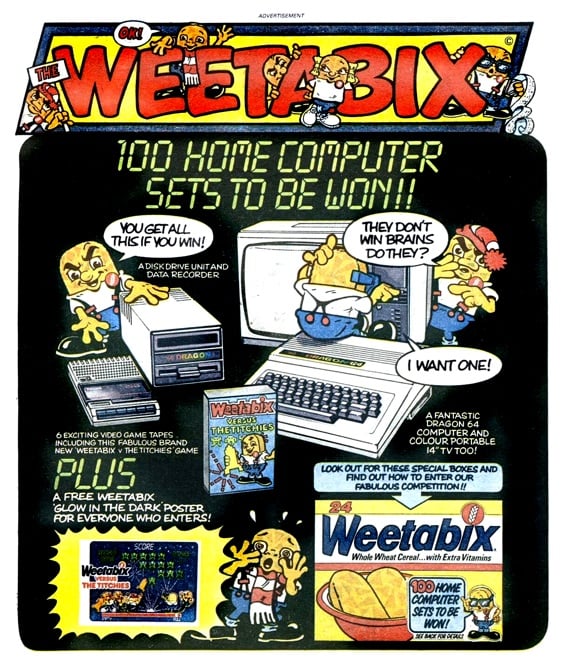 Even Weetabix couldn't save Dragon
Source: combomphotos/Flickr
Meanwhile, Eurohard promised much, but failed to revive the Dragon's fortunes. It sold too few of the stock acquired in the GEC Dragon firesale to fund the ambitious expansion plans it discussed with journalists and Dragon fans. Its demise was drawn out, but certain.
Time had left the Dragon behind. Christmas 1984 would prove very tough for almost every micro maker. The microcomputer boom was over. The kids had their computers; adults were now after the next big thing, CD players. Even giants like Acorn and Sinclair struggled to stay clear of the wreckage. Dragon Data would have surely been crushed had it survived that long. ®
The author would like to thank the many retro-tech fans for archiving home computing adverts, photos and documentation from the 1980s and 1990s, without whom this feature would not be possible. Special thanks go to Duncan Smeed, Richard Harding of DragonData.co.uk and Simon Hardy of World of Dragon for their invaluable help.