Apple demands Samsung flogged for 'unethical' court doc leak
You'll pay for this, oh you'll pay...
---
Apple has said it will file an emergency motion of censure against Samsung after its South Korean rival released information to the press that had been barred in court.
"This deliberate attempt to influence the trial with inadmissible evidence is both improper and unethical," said William Lee, Apple's legal counsel. "Accordingly, we write to inform the court that Apple will be filing today an emergency motion for sanctions and other relief that may be appropriate."
Yesterday Judge Lucy Koh expressed her extreme displeasure at Samsung's tactics, after the firm's lawyer sent out documents to some members of the press which had been excluded from testimony in court because they weren't filed in time.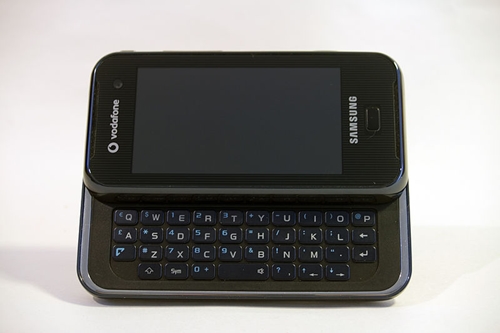 Was this the handset that launched a million iPhones?
According to Apple, the documents detail claims that Samsung was working on a similar design long before the iPhone was announced, its F700. Samsung attorney John Quinn confirmed on Wednesday that it was he who approved the document release, but didn't say who wrote it as requested by the judge.
"The judge's exclusion of evidence on independent creation meant that even though Apple was allowed to inaccurately argue to the jury that the F700 was an iPhone copy, Samsung was not allowed to tell the full story. The excluded evidence would have established beyond doubt that Samsung did not copy the iPhone design," Samsung said in its statement, the letter from Apple states.
While Judge Koh may be peeved by the release, Samsung may have decided that it has to speak to the monkeys not the organ grinder. Judge Koh has already signed off on sales bans in the US of both the Galaxy Nexus smartphone and Galaxy Tab 10.1 and it's now to the jury of seven men and three women to decide if that ban holds. ®