Humax YouView DTR-T1000 IPTV Freeview PVR review
In time for the Olympics, but is it a champ?
---
YouView is the ambitious but agonisingly delayed joint venture from the UK's main broadcasters involved in Freeview along with telcos BT and TalkTalk. As expected from that bunch, it combines a digital terrestrial recorder with internet-TV extras such as catch-up programme players and (soon) on-demand video, including optional pay-TV packages.

Hybrid box: Humax's YouView DTR-T1000 IPTV Freeview DVR
Most Brits' experience of PVRs is through Sky+. It's said that just a third of Freeview-only homes have a hard-disk recorder. YouView is chiefly aimed at non-PVR viewers who have an aversion to making direct debits to media conglomerates but want a no-fuss way to see free catch-up content on their HDTV, and then maybe sample the hedonistic pleasures of pay-TV in a small way.
Made by Humax, the DTR-T1000 is the first piece of YouView hardware. There's a similar one due from Huawei, which TalkTalk will use for its IPTV service and supply free to subscribers paying at least £24 a month for its phone and broadband. At the time of writing, BT had not announced its YouView pricing.

Installation simply involves plugging in the aerial, Ethernet and HDMI
The Humax version appears to be based largely on its popular HDR-FOX T2 recorder. It costs about £70 more but makes better use of its network port and wears a slick YouView skin on its user interface. If your TV is near a router, it's just a matter of plugging in the aerial, mains, Ethernet and HDMI leads – the latter two cables are provided.
YouView's chairman Lord Sugar famously said at the product launch that if you can't work that out, "you probably shouldn't be watching TV". That's a little harsh. If your telly isn't near the router you must find another way: laying a longer cable; configuring a Wi-Fi-to-Ethernet extender – it lacks built-in wireless or dongle compatibility at the moment – or using a pair of PowerLine adapters. The latter is YouView's preferred option if the router is far away, as it offers the least hassle.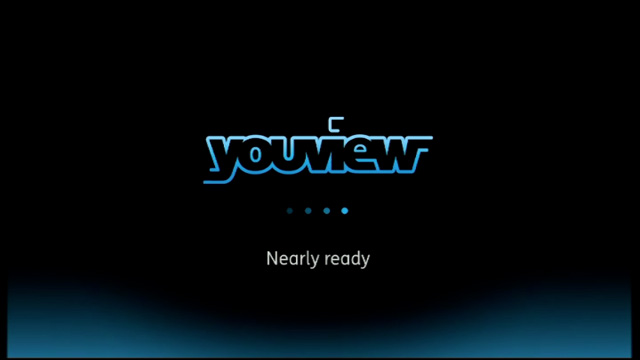 They've been saying that since 2010. Even now it's here, this box is rather slow to wake up
An internet speed of at least 3Mbps is recommended for an acceptable quality of service. A partition of about 1GB on the HDD is used for buffering video to ensure that there aren't many obvious on-demand hiccoughs. Online programmes can't be stored on the hard drive – they are for streaming only.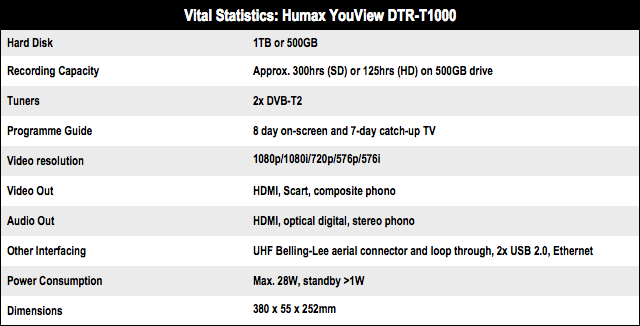 Similar topics
Broader topics