RIM doses PlayBook with 4G super serum
Stimulant for sales success?
---
In a bid to improve the flavour of its chunky 7in tablet and make it more tasty for punters, RIM has spiced up its PlayBook with a little 4G LTE sauce.
Essentially an existing PlayBook but with added faster mobile broadband tech and a clocked-up processor, the "4G LTE BlackBerry PlayBook" - to give it its full name - goes on sale in RIM's native Canada next week.
"Additional variants of the BlackBerry PlayBook tablet supporting various high speed cellular networks [HSPA+ included] are expected to be available in the coming months from carriers in the US, Europe, South Africa, Latin America and the Caribbean," RIM added.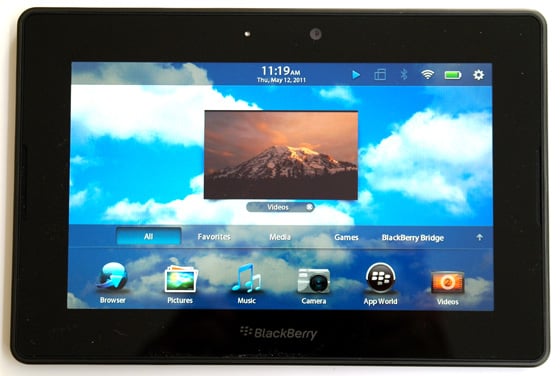 The LTE PlayBook sports a 1.5GHz dual-core CPU - 50 per cent more cycles per second than the existing PlayBooks. Those come in 16, 32 and 64GB variants, but the new model will only feature 32GB of storage.
Once again, it's based around a 7in, 1024 x 600 display. There's a 5Mp camera on the back and a 3Mp snapped for video calls.
RIM didn't say what Canadian carriers Rogers and Telus will charge for the tablet, but presumably it'll be fairly cheap given how little the Wi-Fi only model costs these days - you can pick up the 16GB model for £129 (RRP: £399) - and allowing for network subsidies.
Which begs the question: why the heck didn't RIM offer something like this back in 2011 when the PlayBook launched? It might have sold rather more of them if it had. ®