This article is more than 1 year old
Nikon D4 DSLR review
Full-frame flagship finesse
Take in the view
The Live View button has also changed and is now surrounded by a lever that makes you select either 'photography' or 'movie' live view mode. The Live View itself has been re-designed and it now offers two modes – Quite and Silent – for reducing noise while shooting. Simultaneous mode enables viewing images on the LCD screen and on an external monitor using the HDMI port – a handy addition to allow clients and art directors to follow the action. It also makes sense that the D4 now sports a dedicated video recording button.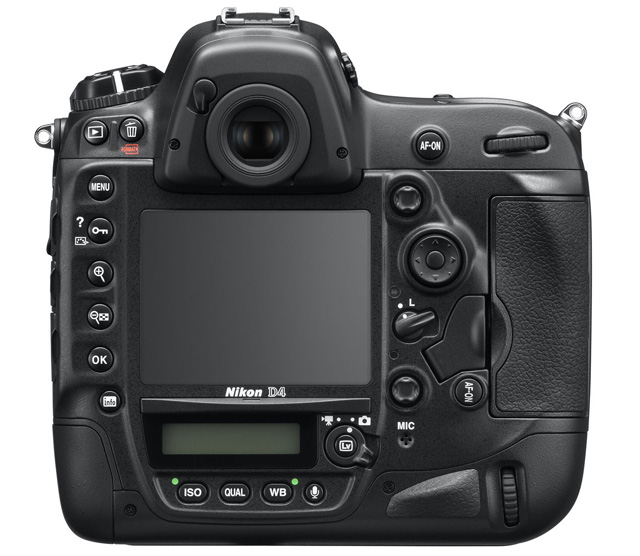 Numerous enhancements minimise the fiddle factor
For me, one of the most welcome additions must be the zoom in/out button that avoids having to use a dial to zoom in and out of images in playback – what a relief. Finally, all the buttons are mildly backlit for use in the dark. These are just some of the modifications and, if they seem minor in writing, I can vouch that they certainly make handling and operating the D4 much more comfortable and less demanding compared to its predecessor.
The Nikon D4 features a 3.2in 921k dots LCD display which maintains the same resolution of the D3s, but it is now slightly larger and includes a special anti-reflection and anti-fog gel, along with a light sensor for automatic brightness adjustment and a dual-axis virtual horizon. Most of the shooting in sunny Ibiza was in high contrast and very bright conditions, but surprisingly I never once had any trouble reading the screen.
Field work operative
The optical viewfinder remains the same great tool it was on the D3s, with 100 per cent coverage and magnificent brightness, but now has a new and better focusing screen and the option to use grid-lines in the menu. The intelligence, subtlety and usefulness of the changes are evidence of Nikon's commendable efforts to listen and learn from customer feedback.
If anyone expected Nikon to arm the D4 with a massive sensor resolution in D800-style, then they will be disappointed. Yes, it is true that at very low ISO sensitivities the low-ish resolution can be noticeable, but let's not forget that this camera was made to perform on the field, where higher sensitivities are the norm, rather than in the studio where controlled lighting minimises the need for ISO ratings above the low hundreds. With this in mind, a 16MP resolution seems the perfect choice. Avoiding over-packing the sensor with pixels helps retain impressive image quality and noise control all the way up to ISO 12800.