This article is more than 1 year old
Nikon D4 DSLR review
Full-frame flagship finesse
Like its older brother this camera is king of low light photography but whilst the image quality is essentially the same between the two models, the D4 definitely steps up performance. Not only is the EXPEED 3 image-processing engine is able to deliver increased continuous shooting speed, but the RGB metering sensor serving the camera's scene recognition system makes the D4 one of the fastest and more accurate professional DSLRs on the market.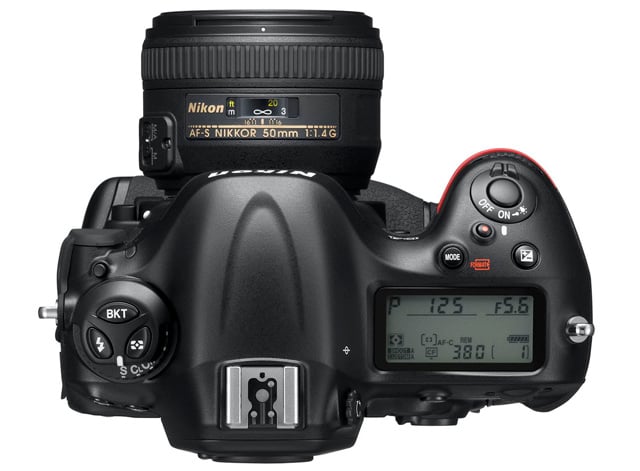 Invaluable at-a-glance information up top
Every other function regulated by the metering system, such as white balance, performs exceedingly well in all light conditions. The system is so advanced that it is virtually flawless and for the first time, a pro could think of relying on automatic modes in fast-paced situations. That is not to say that the D4 lacks user-defined controls. In fact, the camera is designed to give the pro user fine-tuned control of every possible setting they can dream of.
In line with the camera's overall speedy performance the 51-point autofocus system is notably swift and razor-sharp precise, even in dim light conditions. The only disappointment is that the D4 inherits the same highly complex menu of the D3s. For instance, fine tuning the AF settings needs an in-depth read of the manual at the very least.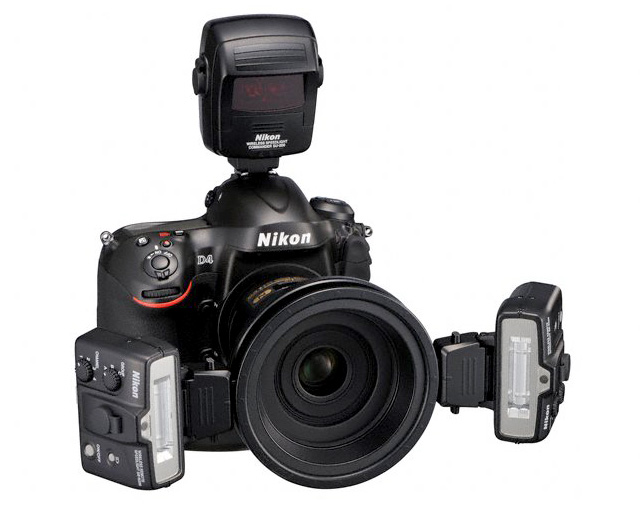 Things can get a bit technical...
In-camera image editing gets broader too, with a number of new filters added such as Colour Outline; Colour Sketch; Selective Colour; Fisheye; Distortion Control; Perspective Control; Straighten; Quick Retouch; Image overlay and Miniature Effect. A feature I did not expect in this class of camera but nonetheless improves its fun factor and ease of use is HDR capture, which works reasonable well even without tripod.
If all the above seem good improvements that would not necessarily grant an upgrade from the D3s, the D4's radically enhanced video capture might prove to be the real deal breaker. With just 720p video recording at 24fps on the D3s, this was just a little extra of no real professional use. The Nikon D4 is in a completely different league offering Full HD video capabilities at 24/25/30fps with a plethora of settings options and manual control.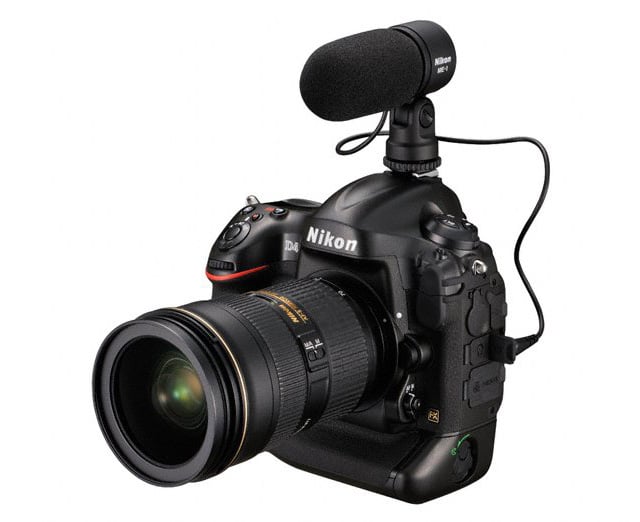 Mono on-board mic, but at least you get a stereo external option
The same outstanding image quality of the still output applies to video footage. Videos are smooth and detailed with natural and consistent colours. The built-in microphone is quite good, although unfortunately mono only, and there is also an output for headphones monitoring and one for HMDI. Input levels for both mic and headphones can be adjusted to several levels and there is always the option to attach an external mic.