This article is more than 1 year old
Nikon D4 DSLR review
Full-frame flagship finesse
One thing that might give current Nikon owners pause for thought when considering adding a D4 to their kit is that you won't be able to use your old battery packs with it. The D4 uses a completely new battery, the EN-EL18, which also needs its own charger. More surprising too, is the fact that this new battery pack is far less powerful than the EN-EL4 mounted on the D3s, delivering roughly 1600 fewer shots per charge. However, Nikon engineer Toshiaki Akagi has a different take on this which calls into question CIPA's battery testing methods, compared to real world usage.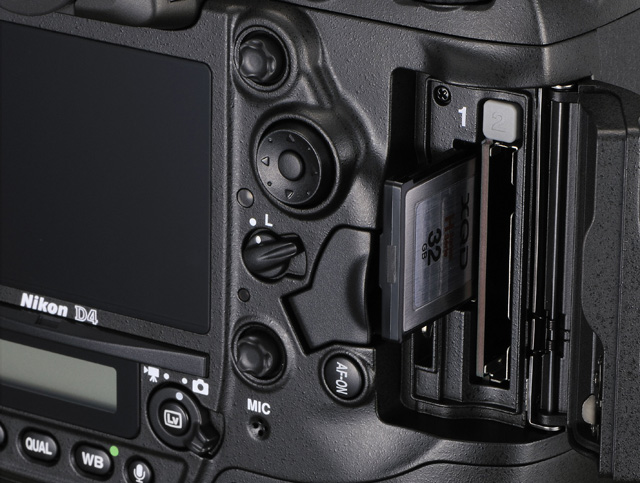 Play your cards right: the latest XQD format rubs shoulders with the aging CompactFlash storage option
Moving with the times, the Nikon D4 replaces one of the two CompactFlash card slots of the D3s with an XQD card slot – a high speed storage format headed by Sony and Nikon, and backed by Canon among others. Shooting with the D4 using a Sony XQD card is truly a remarkable experience, such is its speed, although you will have to source a compatible card reader for the downloading. And there's already an XQD 2.0 spec waiting in the wings for CompactFlash Association approval later this year.
The D4 shoots in a variety of file formats including NEF (RAW) 12 or 14 bit, lossless compressed, compressed or uncompressed, TIFF (RGB), JPEG and NEF (RAW)+JPEG. My software of choice for converting the D4's NEF files is the Adobe's recently updated Photoshop Lightroom 4.1. Although at the time of writing Lightroom does not yet support tethered shooting for the D4, it does an excellent job on the conversion side of things.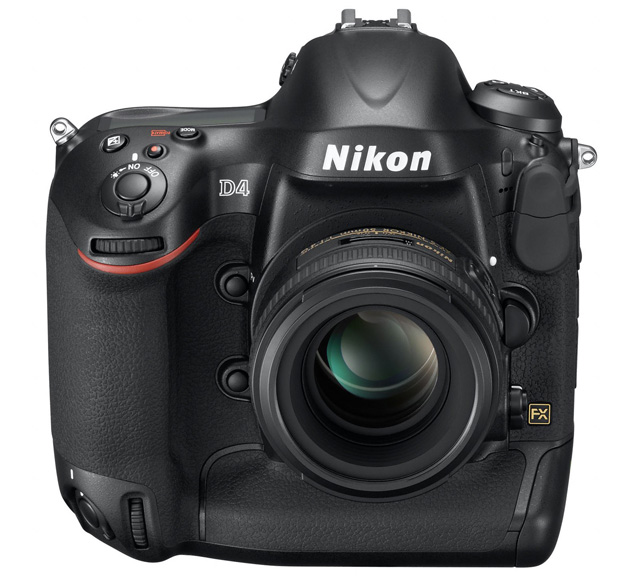 An excellent all-rounder, what's not to like?
However you look at the Nikon D4, both as an upgrade of the D3s or a new release in its own right, it is undoubtedly an outstanding and powerful camera. It might not be the game-changer the D3s was when first released over a couple of years ago but it doesn't have to be. As with the D3s I remain very impressed with the way the camera performed in the poor lighting conditions of the fashion shoot, especially the truthfulness of the colours. The speed and accuracy of the AF system in low light was also a real pleasure to use allowing assured shooting in all conditions.
Verdict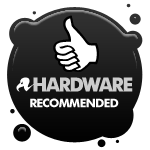 Sometimes making a great camera a better one is more difficult than just making a great camera. The D4 fixes every little complaint pro users had over the previous model and adds some unexpected but well-received features. My final take on the D4 is that if you are a pro working in sports, photojournalism, stage or wildlife photography the only thing stopping you from getting one should be lack of cash. For those with less exacting needs, the value for money factor might not be so obvious. ®
Catherine Monfils is a professional photographer specialising in portraiture, lifestyle and fashion.
More Camera Reviews…

Pentax
K-01
Sigma
SD1 Merill
Hasselblad
H4D-200MS
200Mp camera
Canon
PowerShot G1 X
Sony
NEX-7

Nikon D4 DSLR review
Full-frame shooter gets upgraded in every area possible.
Price:
£5290 (body-only) RRP