Ridable giant robo-bug creeps, crawls toward reality
Mech-insect could be yours - for 300 grand
---
If you have long-term ambitions to pilot a giant six-legged mech walker, then pledge your support for Project Hexapod and its two-ton robo-bug, Stompy.
The fully ridable machine was dreamt up a couple of months ago by robo enthusiasts Gui Cavalcanti, James Whong and Dan Cody, who are now seeking to raise the wonga they need to realise their vision through crowdsourcing.
Their pitch has now gone live on Kickstarter, asking for funds to complete Project Hexapod, which is currently roughly 80 per cent into its prototype design stage.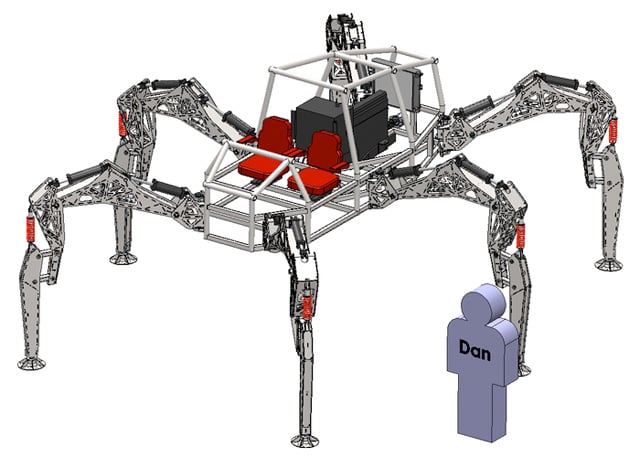 Of course, the more you pledge, the greater the reward and while pocket-money will get you a gratuitous thank you and car bumper stickers, things really start to get interesting when you lay down the big money.
For $300,000 (£192,000), the team promises to create a backer's very own Stompy, so users can terrorise entomophobes in their local neighbourhood. Check out the Project Hexapod introduction video below for more:
I don't know about you, but if I had a couple hundred grand spare and loads of garage space, I know where I'd splash my cash. And I bloomin' hate creepy-crawlies. ®