Skyrim expansion Dawnguard storms to Steam
PC players privy at last
---
Bethesda's first DLC pack for The Elder Scrolls V: Skyrim landed on Steam this week, giving PC gamers access to the bloodsucking Dawnguard expansion.
Those with Xbox 360s have been slaying vampires through Dawnguard following its launch at the end of June as Microsoft held an exclusive on the content.
Now that that has expired, though, the pack has finally made its way to Steam. Bethesda cites performance issues as the only thing holding back a PlayStation 3 release too.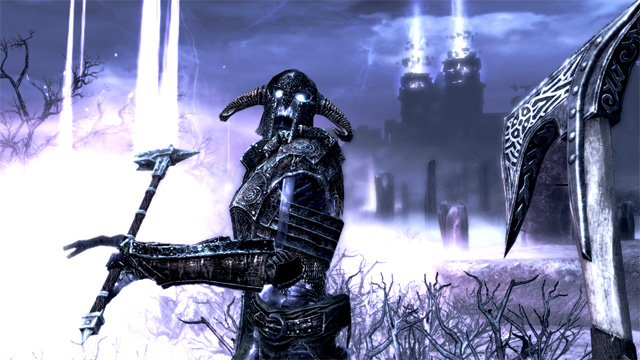 PS3 gamers haven't had the best of luck with Skyrim since its hit shelves last November.
"We are not satisfied yet with Dawnguard's performance on the PS3. We would like for everyone to have a chance to play Dawnguard, but we aren't going to release it for PS3 knowing that some people's experience in Skyrim will be worse," said the firm through the official Bethesda blog.
Dawnguard can be snapped up through Steam for £14, or if you're tied to a Microsoft console, it's available for 1600 MS points through your Xbox 360.
BioWare meanwhile announced a DLC pack for Mass Effect 3, which will touchdown later this summer. Plenty to keep us RPG fans tapping pads, then. ®
Similar topics
Narrower topics