Tablet tech is really a Psion of the times
And now, the world's most expensive netbook
---
Something for the Weekend, Sir Excitedly but carefully, I tore open the tough cardboard packing and slid out my latest purchase: an iPad keyboard.
Not an Apple wireless keyboard, mind. That would be silly. That would be like buying a bicycle pump bigger than my bike. Instead, I purchased a keyboard the same size as the iPad, with the ability to click onto it when not in use, acting as a plastic cover. Such technology! And it only cost me 20 quid!
After two minutes of use, the S key fell off. Well, not so much fell off the keyboard as stuck to the tip of the third finger of my left hand, then fell off my finger. The remaining keys shuffled and rattled about like Travel Scrabble tiles.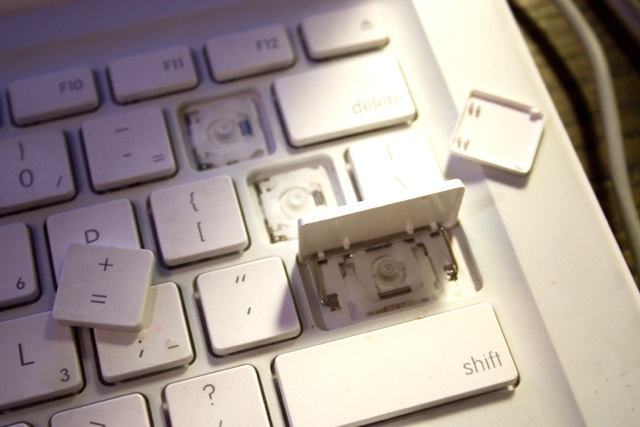 Oops.
Source: Magic Madzik
I reached for what was supposed to pass for a user guide but this turned out to have been written by Google Translate with the assistance of a Chinese dude on the sixth-floor window ledge of a manufacturing sweatshop just before the big leap. What a pile of crap. Repacked, return number inside, back to bloody Amazon. That's what you get for £20.
Damn, and a keyboard was going to turn my consumer tablet into a netbook for proper work. Being a professional freelance writer - "professional" means I get paid for it, "freelance" means it takes six months to get paid for it - I can assure you that the ability to write quickly and conveniently onto a computer is directly related to my ability to earn.
In the mid-1990s, the legendary journalist, muso and angler Rob Beattie persuaded me to buy my first handheld, a Psion Series 3a. I discovered that I could bash out copy on the train or plane while returning from whatever interview, meeting or press trip I had just attended, without having to carry - or indeed purchase - an expensive and heavy laptop computer.
However, it was only when I upgraded to a Psion Series 5 that I realised the value of a touch-type keyboard. The 5's keyboard left a lot to be desired with its stiff keys that only responded to firm and perfectly perpendicular presses. That said, compared with the pocket-calculator style keys of the 3a, it was a revelation.
I churned out a good many commissions 'on the road' with it, including one memorable 3000-word feature filed from a Chamonix hotel room in the early hours, much to the annoyance of my wife. Looking over at my hunched shoulders from the bed, she possibly imagined that I was spending the night downloading pictures of ladies in the nip from alt.sex via CIX over my 9600-baud modem in glorious 16 shades of grey.
I was later persuaded to follow the Palm V route with its stylus input, and I got quite adept at it, but it was just an electronic Filofax until I came across Palm's amazing - and still available - folding keyboard.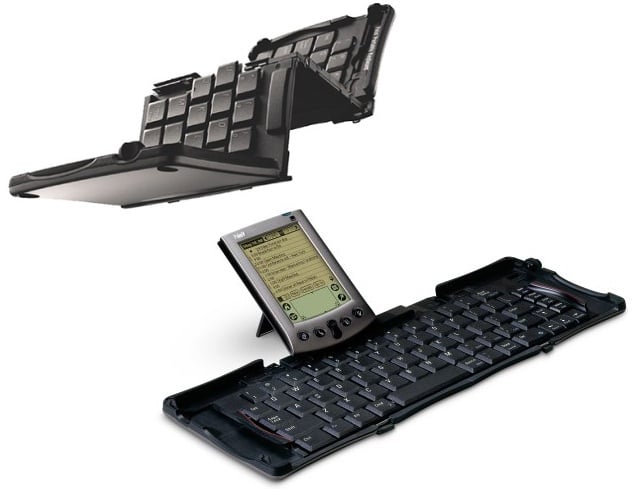 Palm's bionic Filofax
When the Palm V eventually broke - no doubt at the end of the week after I acquired it - I gave up trying to be clever and just used a laptop for road warrioring until a couple of years ago.
Now don't get all righteous on me: why did I buy an iPad when I could have bought a netbook in the first place? Heck, I could have bought a shitty, no-brand laptop for half the price. Well, the deed is done, I had a lot of fun with it - and its successors the iPad 2 and iPad 3, sorry I mean "new iPad" - but now it's time it paid its way in the Dabbs household.
One problem is that the only third-party keyboard (it folds! yay!) to receive Apple Store blessing gets a thumbs-down score from users... in the Apple Store itself. In the end, I opted for Logitech's Bluetooth UltraThin Keyboard cover. [Wot, no Asus Transformer? - Ed]
While it cost another £75 on top of the tablet, taking my iPad investment dangerously close to the emotionally charged £500 milestone, it's absolutely bloody marvellous and one battery charge lasts forever. Best of all, people keep stopping to ask me about it when they see me working on it, no doubt thinking I am bloody marvellous too.
And this comes from someone who would rather lose his thumbs than sacrifice a numeric keyboard. And yes, since you're bound to ask, I did use it to write this column. Now, off to book that Christmas snowboarding week in Chamonix... ®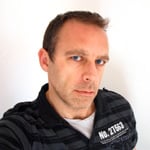 Alistair Dabbs is a freelance technology tart, juggling IT journalism, editorial training and digital publishing. During winter 2000, he won two Palms and a Hitachi notebook in prize draws. Lucky bastard. The palmtops died before the year was out but the Hitachi notebook is still running, albeit with a max-out of 128MB of Ram.