Success! Curiosity Mars lander arrives precisely on schedule
Perfection still possible – thanks, Yanks
Curiosity Mars mission | Pics NASA's Curiosity Mars lander settled down on the Red Planet as scheduled, no problems, thank you ma'am, nothing to worry about ... oh, what is it? a quarter of a billion miles from here or so?
Nice job, mates.
A news conference is being held as we post this note, but we thought you might enjoy a few images from the live feed before that momentous and deservedly self-congratulatory event concludes: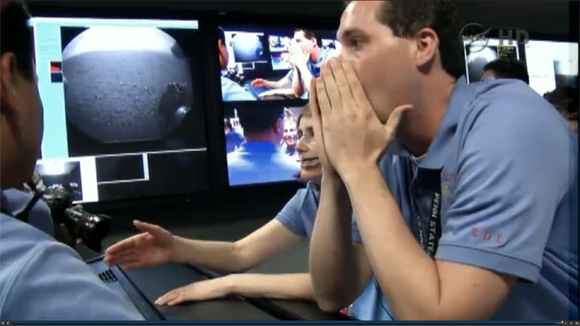 Happy, maybe? Many years of preparation culminates in a moment of exultation and relief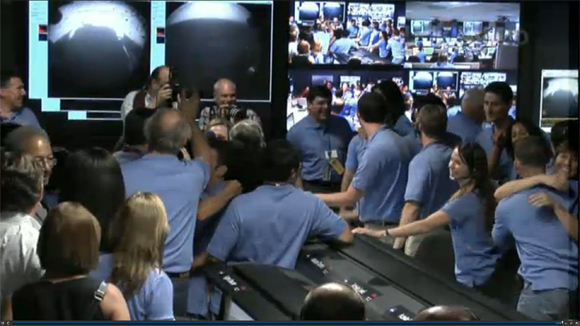 Y'know, few of us puny humans will ever enjoy such a moment of celebratory togetherness (or such bland uniforms)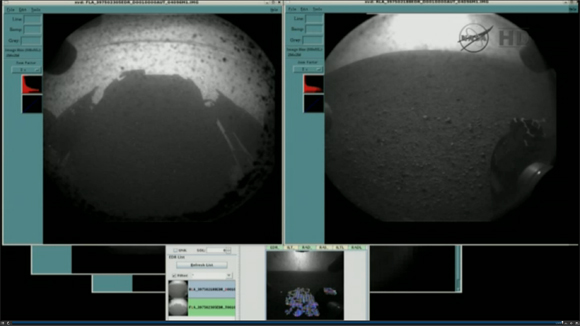 Yes, that's the shadow of the rover Curiosity in the image on the left – nice...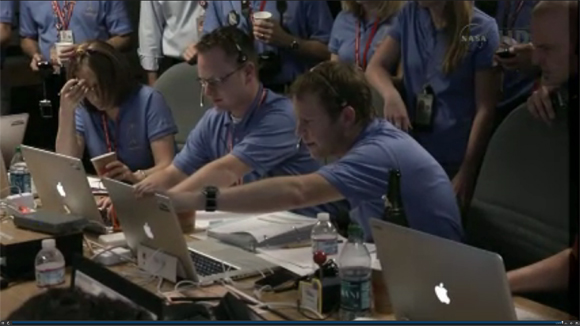 Hmm... Another indication of which OS is preferred by The Best and the Brightest™
®