Qantas' website goes all-but-titsup for an hour
What's the reason website's not flying?
---
Australian flag carrier QANTAS' website went all-but-titsup for at least an hour on Monday afternoon.
El Reg tried to book a ticket at 1:50 PM AEST and found the site operated only in very limited mode, with basic booking functions only on offer.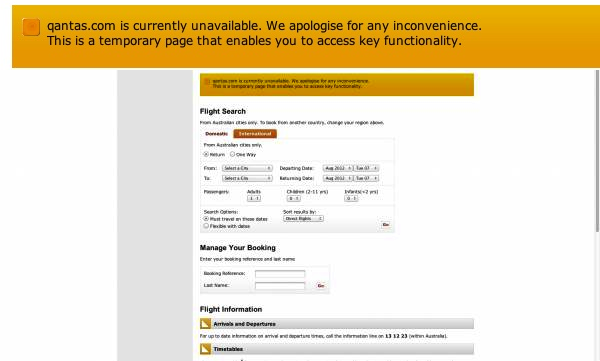 Even that functionality was flaky: the site changed from the limited graphical mode to a retro 1994-style Mosaic mode before we could book a return flight to Melbourne.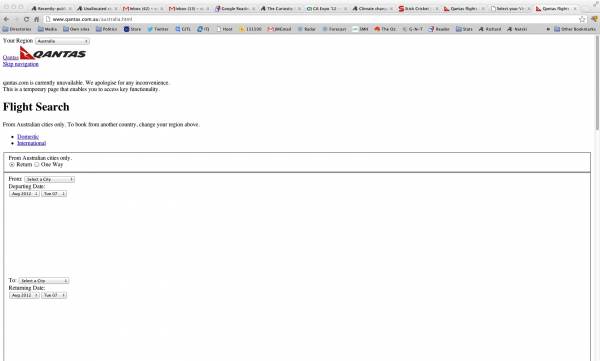 That version of the site wasn't behaving either and the outage was stretching into a second hour.
The Register has asked Qantas to explain itself but is yet to hear from the airline at the time of writing.®