Acer Iconia Tab A510 10in Android review
Quad-core cost-cutter
---
In my view, the 16GB Google Nexus 7 is pretty much the ideal Android tablet, but if that form factor is too small for you, then you might be interested in what Acer has cooked up lately. Say hello then to the Iconia Tab A510. Targeted at those who want a quad-core machine, it offers a 10.1in screen, 32GB of storage and for a reasonable price – around £320 if you look hard enough.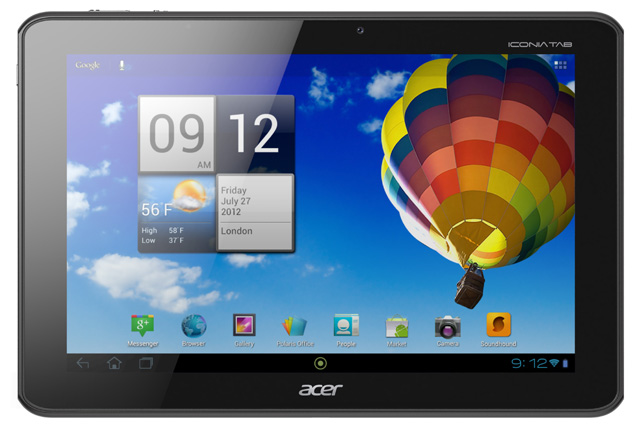 Tegra 3 tablet: Acer's Iconia Tab A510
Externally Acer could have been a little more adventurous with the design. As it is the A510 looks very similar to the Tegra 2-based A500. At over 10mm thick and weighing 680g it's not particularly slender or light but the dimpled back makes it comfortable to hold and it feels very solid.
With tablets now looming on the horizon with 1080p screen resolutions the A510's 1280 x 800 panel may seem a bit old-fashioned and the pixel density of 140ppi can't match the Nexus 7's 216ppi. Still, it looks perfectly crisp and clear to my eyes and the dpi number is better than the similarly priced 16GB iPad 2's figure of 132ppi.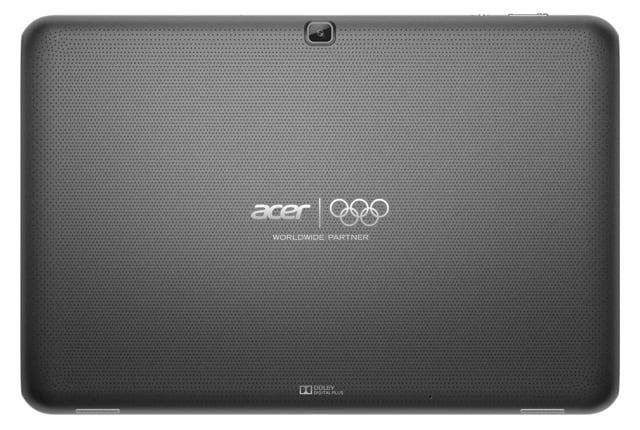 Olympic fondleslab, anyone?
Of course, the A510 can still play 1080p video with perfect ease and throw a full-HD feed out over its micro HDMI port. The 5MP camera at the back is nothing special but it can at least record 1080p video while the 1MP webcam works a treat with Skype and can record video at 720p.
The screen itself is a simple TFT LCD panel rather than an AMOLED or IPS affair. This means it's not quite as bright or vivid as some of the opposition, nor does it support such wide viewing angles. But again, to get a better screen you need to spend more money and frankly if you are planning on using your tablet predominantly indoors and on your own the A510 is more than adequate.