Samsung lengthens Note phone-cum-tablet to 10 inches
Pen is mightier than the finger
---
Samsung's pumped up Galaxy Note phone will be inflated to full tablet size this month as the Galaxy Note 10.1.
As the numeral suggests, this is a 10.1in device - the resolution is 1280 x 800 - and it comes running Android 4.0 Ice Cream Sandwich on a 1.4GHz quad-core CPU. Storage: 16-64GB plus Micro SD.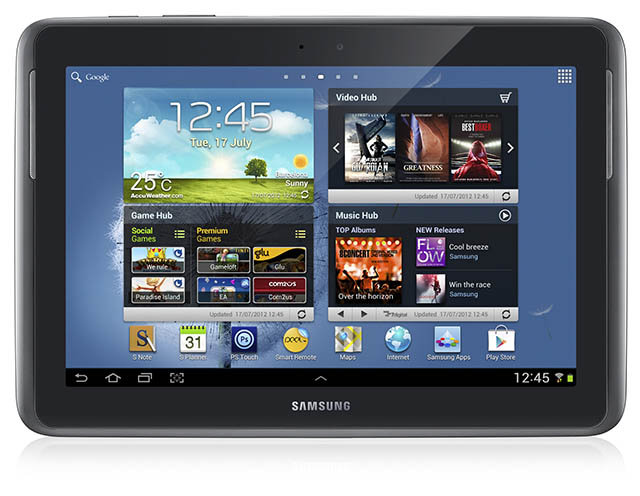 Like the 5in Note, the 10in version comes with a stylus and a set of apps that can make use of it as something more than a thin finger-alternative. Or maybe it's a handy 'sidestep Cupertino lawyers' tool. Who can say?
Unlike the smaller Note, the Galaxy 10.1 comes in both cellular-enabled - HSPA 3G over here - and Wi-Fi only versions. It has dual-band 2.4/5GHz 802.11n Wi-Fi, Bluetooth 4.0 and NFC. The whole thing weighs upwards of 600g.
There's no official word yet on pricing. ®