Now Curiosity rover beams back 3D snaps of Mars
Slap on the specs and feel like you're really there
---
Pics The Mars-trekking Curiosity rover has beamed back the first 3D image of the dusty terrain it's trundling across.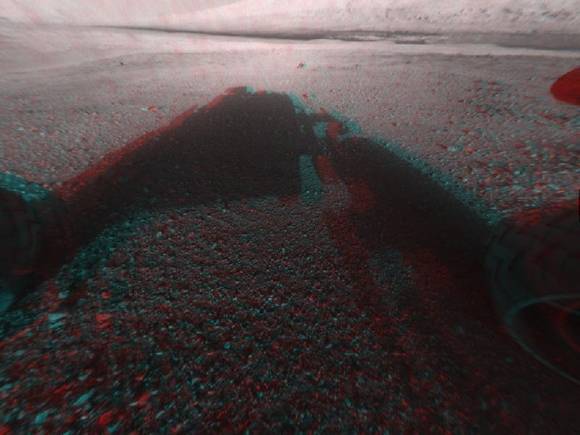 With 3D specs...
The intrepid rover is currently familiarising itself with the Gale Crater after its successful landing three days ago and has sent back a 2D and 3D shot of Mount Sharp. The 3D shot above was created by collating images from a stereo pair of Hazard-Avoidance Cameras on the front of the rover, NASA said. Part of 3.4-mile (5.5km) high Mount Sharp is visible in the shots. There are also 3D snapshots of the area behind the rover available on NASA's website.
NASA has been checking on the rover's systems and collecting images while Curiosity gets going on its scientific data collection. The agency said that the rover's Radiation Assessment Detector had already gathered some info and said the Rover Environmental Monitoring Station instrument was active as well.
Next, Curiosity will deploy its remote sensing mast and snap a 360-degree pan of its surroundings with the Navcam. ®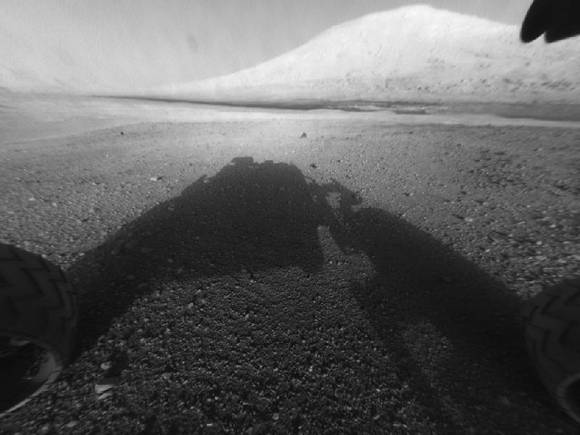 ...and without.