This article is more than 1 year old
LOHAN's fantastical flying truss sprouts tail
Vulture 2 launch platform design shapes up nicely
The Low Orbit Helium Assisted Navigator (LOHAN) team has been bogged down over the last few weeks in hypobaric rocket motor tests, but we've also been busy firming up the design for the Vulture 2 launch platform - our fantastical flying truss.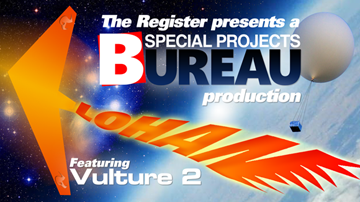 It's been a while since we last pondered this critical structure, which will be a carbon fibre triangular truss under which our spaceplane will soar aloft to its launch altitude.
The truss will also act as a platform for mission electronics, batteries, cameras, etc, all of which will sit inside a styrofoam box at the structure's rear end.
The LOHAN mission summary gives an overview of our cunning plan. Note that the Vulture 2 launch system - and specifically how we mount the launch rod - isn't the definitive design, and we've already got some planned changes based on input from our beloved reader experts.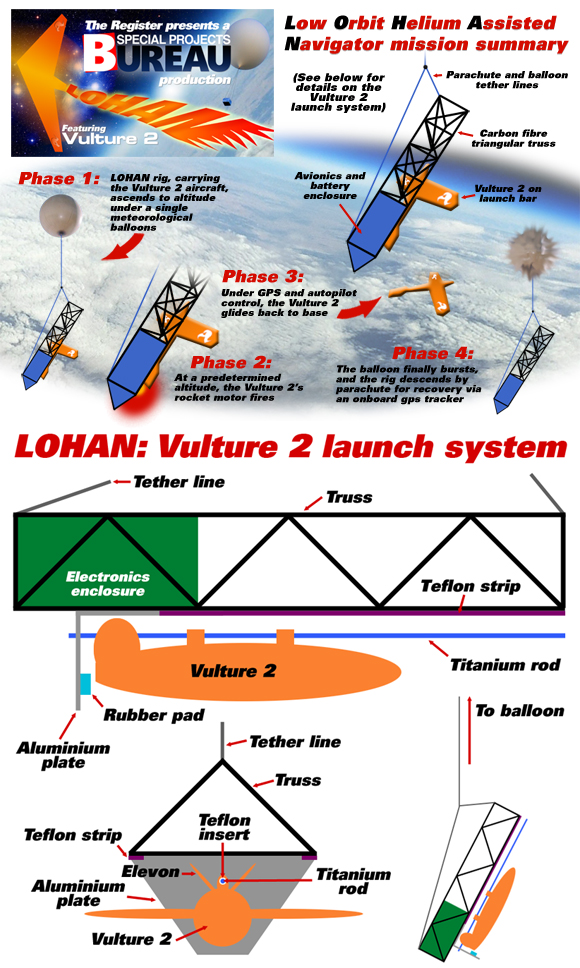 LOHAN fans will recall we've already tested one flying truss model...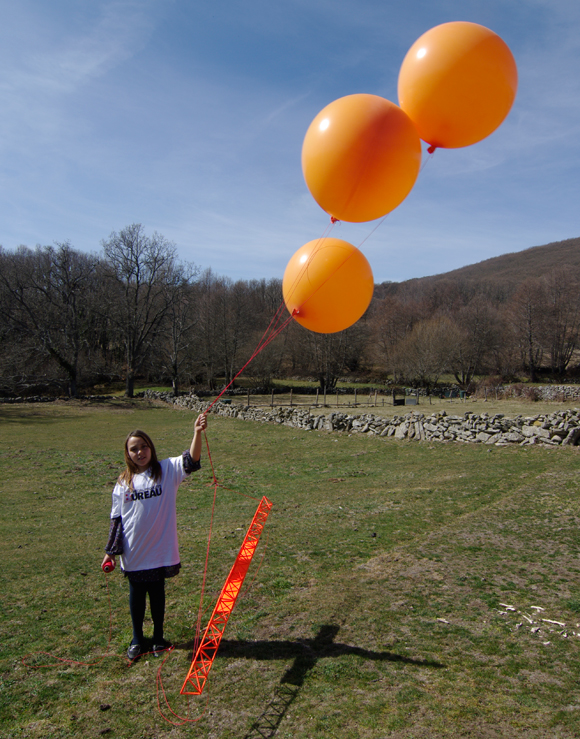 ...which gave us enough information to come up with a definitive design.
Here's a one-quarter scale model of how the finished two-metre-long truss will actually look, complete with a mocked-up electronics enclosure and, provocatively, a shapely rear end: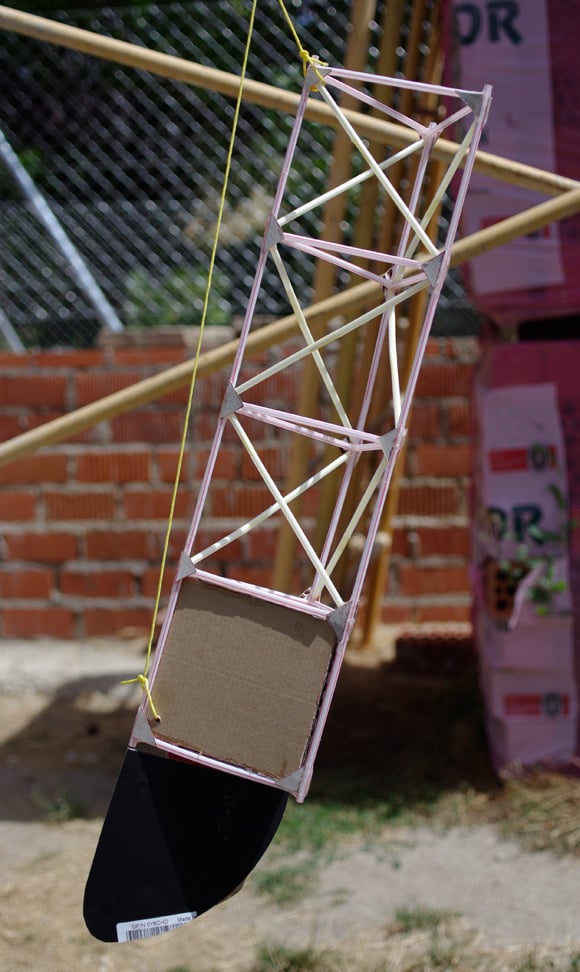 We suspended the truss at its planned inclination of 20° from vertical and let the wind do its stuff. The biggest potential problem on the ascent is wild spinning, but our design has one big advantage over the Paper Aircraft Released Into Space (PARIS) solid main payload box.
The fact that we have an open structure at one end of the truss, and the electronics enclosure at the other, causes a weather vane effect which tends to dampen the spinning. By adding a tail, as seen in the above snap, we've been able to further reduce spin as the entire truss naturally orientates itself into the wind.
So, we're pretty happy with that, and are poised to buy some carbon fibre bits and get on with the full-fat truss. As noted above, just how we mount the Vulture 2 launch rod assembly is still to be firmed up, and since it depends on the final dimensions of the spaceplane, we'll deal with that when the Vulture 2 emerges from the 3D printing machine.
As we move inexorably closer to a stratospheric climax, your comments/suggestions on LOHAN's progress are warmly welcomed. ®
Further LOHAN resources: