Microsoft and NYPD install big data crime-fighting system
Domain Awareness System watching Big Apple
---
Microsoft and the New York Police Department have teamed up to an information gathering system that is designed to identify and shut down criminal activity on the streets of the Big Apple.
Dubbed the Domain Awareness System (DAS), the software links up police databases, CCTV camera footage, reports from over 3,000 radiation sensors, license plate detectors and public data streams into a crime recognition engine that can be used to support officers on the street.
During the press launch, the system was shown identifying a suspect package and displaying the location on the main police response screen, along with a transcript of the 911 call reporting it and a list of nearby officers. The operator then identified all video cameras in the area and began replaying video of the area to see when the package was left on the sidewalk.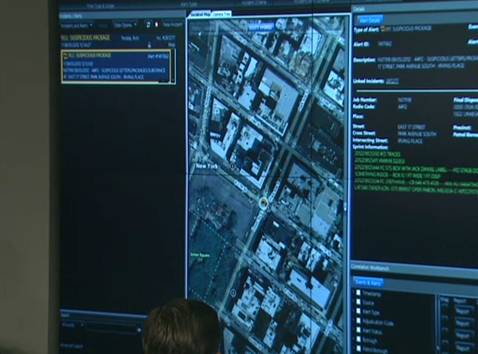 Domain Awareness System - not creepy at all
DAS was developed with Redmond's code monkeys and NYPD's finest collaborating to set the operating requirements to the code. The police told the developers what was needed and Redmond coded it into a big data system.
"Microsoft is honored to partner with the NYPD to provide these important public safety capabilities to other jurisdictions," said Kathleen Hogan, vice president of Microsoft Services in a statement.
"The NYPD is a respected leader and continuously innovating to ensure the safety of their citizens. It is a privilege to support their work with our technology and professional services."
It's not just a privilege, but also a potential money-spinner. As part of the development deal Microsoft will retain the rights to the DAS code so it can sell it to other police departments around the country. In return, the NYPD takes a 30 per cent kickback on future sales.
"Here's an investment we have made which is going to be invaluable to keep this city safe," said New York's Mayor Bloomberg at a press conference on Wednesday. "But also we think we can recoup all of our expenses over the periods of time and maybe even make a few bucks." ®