Ouya Android games console to ship April 2013
But you can order it now
---
Ouya, the 'play Android tablet games on a telly' gadget, will be shipping in April 2013, the company behind it having been pledged a whopping $8.6m in crowdsourced funding - more than nine times the amount it was seeking.
And it's taking orders. Slap down your local currency equivalent of $119 (£76), which includes $20 P&P, and Ouya will send one of its boxes and a controller to your home, wherever in the world it happens to be.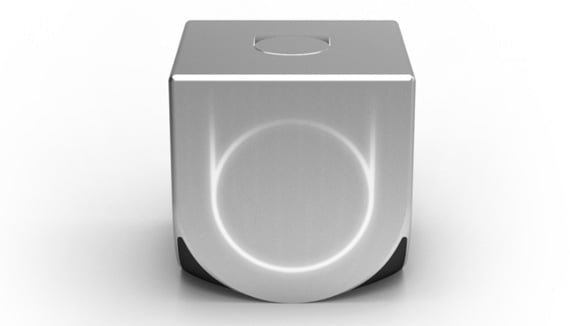 The machine is planned to be built around an Nvidia Tegra 3 processor, coupled with 1GB of Ram and 8GB of Flash storage - so a tablet minus the display but with an added HDMI port, in essence.
It'll have 2.4GHz 802.11n for downloading games, all of which, the developer claims, will be "free, at least to try".
Ouya pitched its $99 box to punters in July, touting the Android gadget as the world's first hackable games console. It quickly reached $2.5m in Kickstarter pledges and garnered support from the likes of cloud gaming firm OnLive and media player project XBMC.
Ouya is still taking pledges on Kickstarter, teasing punters with a March 2013 ship date - a month before everyone else will get hold of it. ®
Similar topics
Broader topics