This article is more than 1 year old
Apple Mountain Lion file points to Mac Pro update
Optical drive excised?
Mac model information recorded in Apple's Boot Camp Assistant install-Windows-on-a-Mac app reveals what appears to be upcoming Mac Pro and iMac updates.
The references, spotted by AppleInsider, 'IM130' and 'MP60' are said to be shorthand for 'iMac13,0' and 'MacPro6,0', which will be Apple's model numbers for two machines, if it follows its established model numbering scheme.
The updated Macs are listed among machines that support booting Windows from USB stick, if you've written the Windows .ISO image file to Flash drive rather than a DVD.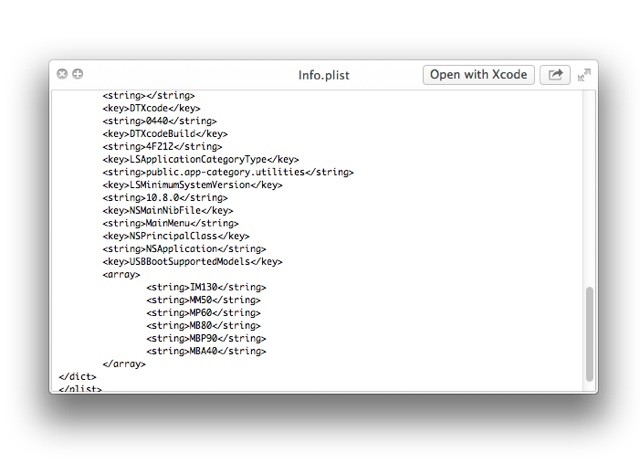 That, the site reckons, is a sign the new computers may lack optical drives. Other machines on the list are optical drive-less Macs, such as the MacBook Air and the "retina" MacBook Pro.
It's long past the time when Apple updated the Mac Pro. It made a small tweak in June, but the machine still features pre-Sandy Bridge Intel processors, for example. That same month, Apple CEO Tim Cook emailed a disgruntled fanboy to promise a "great" Mac Pro update is on the way.
Around the same time, a machine monikered 'iMac13,2' appeared in an online Mac benchmark results listing. So had the latest MacBook Pros a few weeks before their launch.
None of the information gives any indication when the updated Mac Pro will ship, but the machine's fans at least have grounds to believe Apple isn't about to kill the product off. ®