This article is more than 1 year old
Huawei Ascend P1 Android review
HTC worrier
Huawei's entry level Ascend G300 smartphone has already been favourably reviewed in these pages and the eagerly awaited Ascend D quad is only a few months away. Between those two devices sits the new Ascend P1 – a handset aimed not at the impecunious or the power-mad but at Joe Average. Evidently, it's a phone designed to steal market share from HTC.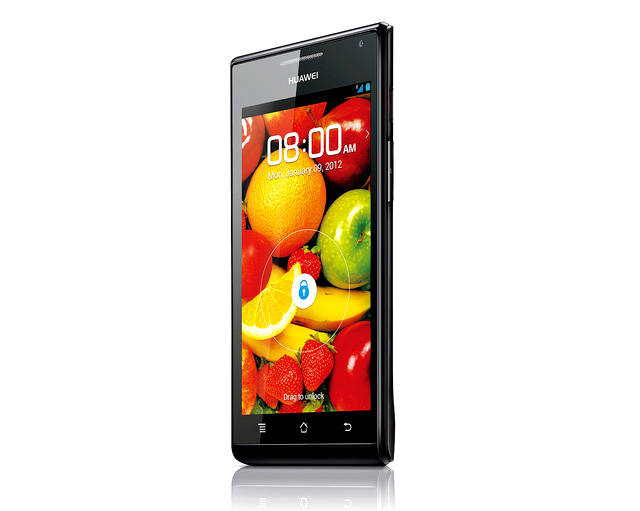 Rising signs: Huawei Ascend P1
What the P1 offers is a 4.3in 960 x 540 Super AMOLED screen, a 1.5GHz dual-core TI OMAP 4460 CPU with 1GB of RAM, 4GB of storage, Ice Cream Sandwich and 8MP/1.2MP cameras all for £26 a month on a Vodafone contract or around £370 unlocked.
Despite having a 300MHz advantage over the same chip as fitted to the Galaxy Nexus the AnTuTu benchmark score came in at a not dissimilar 6390 but that's still more than enough to deliver a very fast and fluid user experience. 4GB of storage may not sound like much but a decent 2.3GB is free for app and file storage, while microSD cards up to 32GB are supported.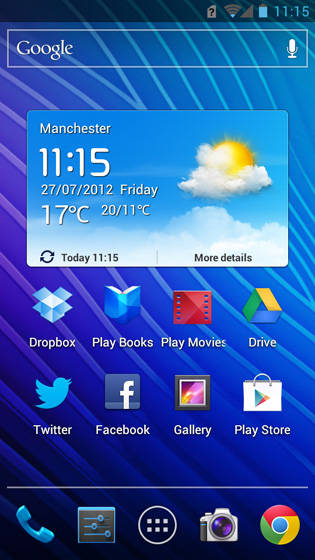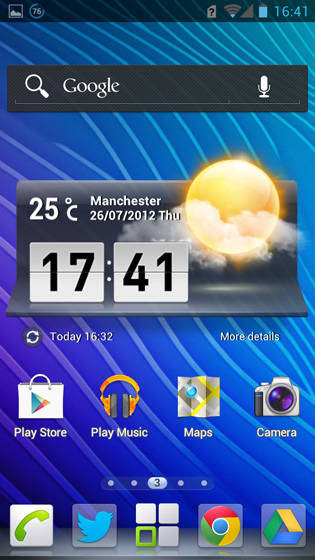 2D and 3D home screen styles
The display has brightness and contrast aplenty and performs very well outdoors. Viewing angles are broad and its crisp 256ppi matches the HTC One S pixel for pixel. The only fly in the ointment is that it uses a PenTile matrix but that shouldn't bother most people. It certainly didn't bother me.
Huawei has left Android 4.0.3 pretty much well alone on the Ascend P1, simply preloading an optional 3D launcher and some 3D widgets. Having the choice to easily default to the stock Android launcher is a mark in the P1's favour.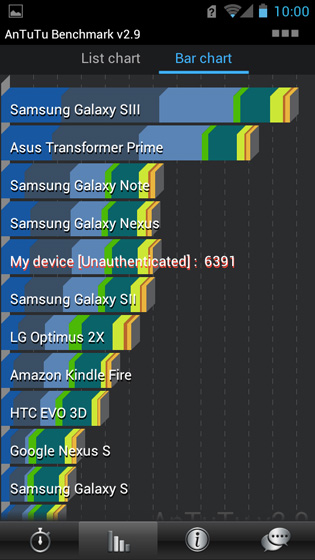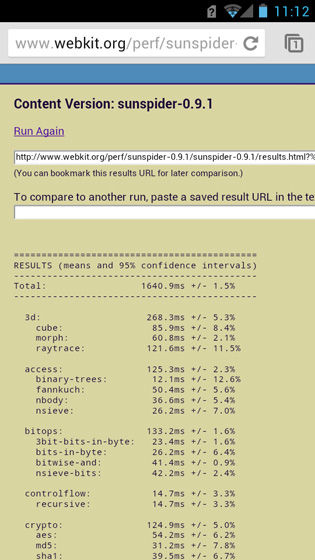 AnTuTu and Sunspider results
Physically there's more than a whiff of the Samsung Galaxy S II about the design right down to the position of the volume rocker, the chin on the rear and the raised camera housing. It's near enough the same size and weight too.