This article is more than 1 year old
Not a Cloud in my holiday sky
So how am I supposed to work without t'internet?
Something for the Weekend, Sir? As I type this, the cloudless sky is a deep azure, while the bright green, sprinkler-assisted lawn offsets the ochre of the sunburnt wild grass beyond the untidy hedge of rhododendrons.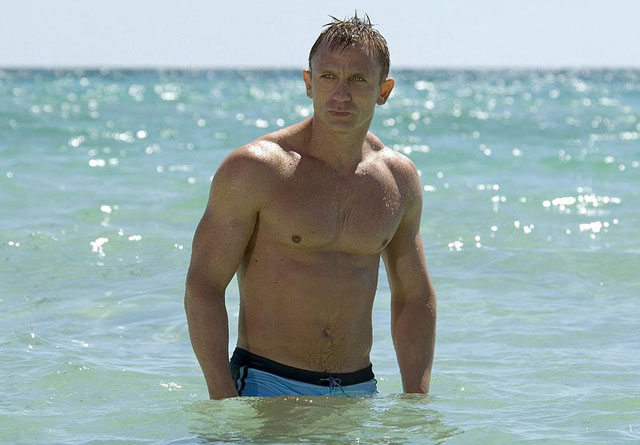 Dabbsy spies out his nearest Wi-Fi hotspot
Evidently, Toto, I am not in Britain any more. I am on vacation. The bottom two-thirds of me - I have a large bottom - is immersed in a pool, while the top is tapping away on a keyboard that I hope is water resistant. The outdoor temperature is 32°C. Don't worry if this arouses feelings of hate or envy towards me, it's not really your fault. It's the result of a traditional, subliminally puritanical British upbringing that reviles anyone who might be enjoying himself when you yourself are not.
I like the American term 'vacation' rather than 'holiday' because it lets people know that you are somewhere else and therefore probably unavailable. Not everyone gets the nuance, unfortunately. The week before leaving on vacation was hell. Despite me giving my clients plenty of warning and asking them not to send me work later than usual, almost all of them did precisely that.
One client decided to increase the page count of his magazine two days before I was due to set off and - get this - asked me to devise and install a brand new invoicing system on a spare but obsolete office computer "when you have a free moment".
Another supplied raw copy a whole week late, leaving me no time at all to deal with it - presumably the idea was that I edit and lay out his publication while standing in the check-in queue at the airport.
Yet another has just supplied me with a long list of "things to do", having apparently forgotten that I was already in another country with my huge arse in a swimming pool.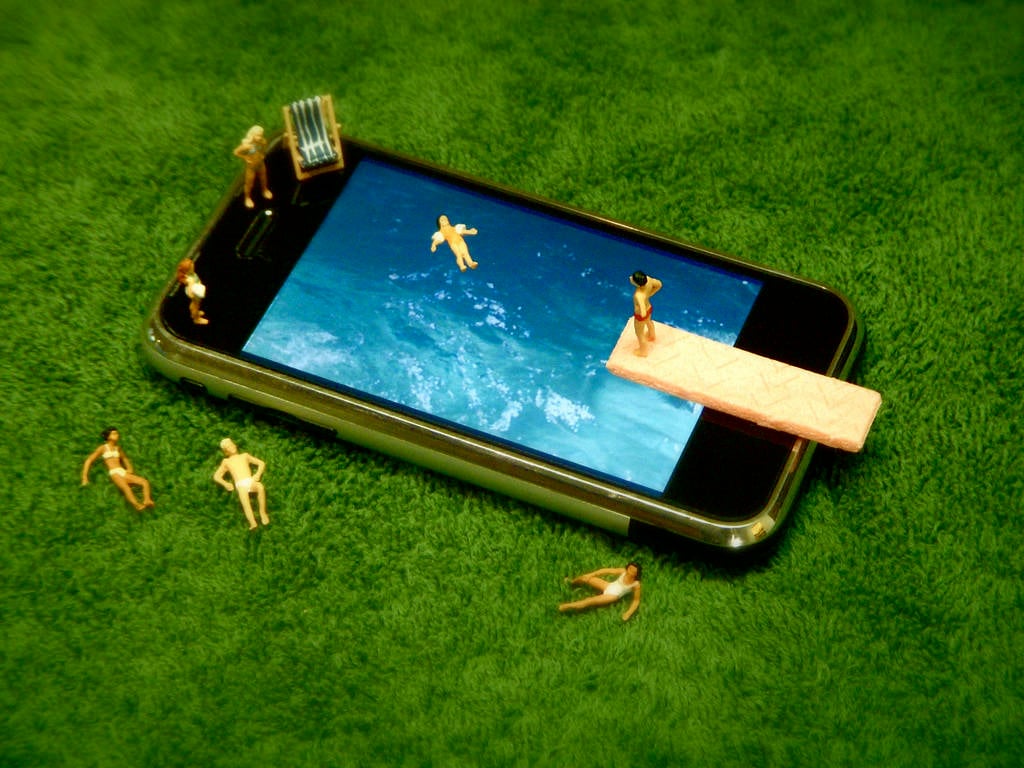 Credit: JD Hancock
Friends know me to be a bit of a 'work whore' so they may be surprised at my refusal to work for a summer fortnight.
What's different this year? The cloud, that's what. I'm on vacation in a rural property with no internet service. The only reason you're reading this rather than an archive entry from BOFH is that I discovered I could pick up a weak but blessedly unprotected Wi-Fi signal if I stand outside a villa two doors down from mine.
More precisely, I have to stand no more than five feet away from its kitchen window, which is something I am finding increasingly difficult to do nonchalantly since it involves opening a gate, pacifying two barking dogs and noisily traipsing down a gravel path to get there.
Fine for emailing an El Reg SFTWS column; not so good if your work involves heavy-duty cloud-based applications, churning gigabytes back and forth in real time like all fucking stupid cloud-based apps do. Jeez, bring back client-server computing: at least I could check out a document, work on it locally and then upload my half-terabyte of data outside my French neighbour's kitchen window later, albeit in the middle of night and looking like the nerd's idea of an intruder, armed with a laptop and a mildly mean disposition.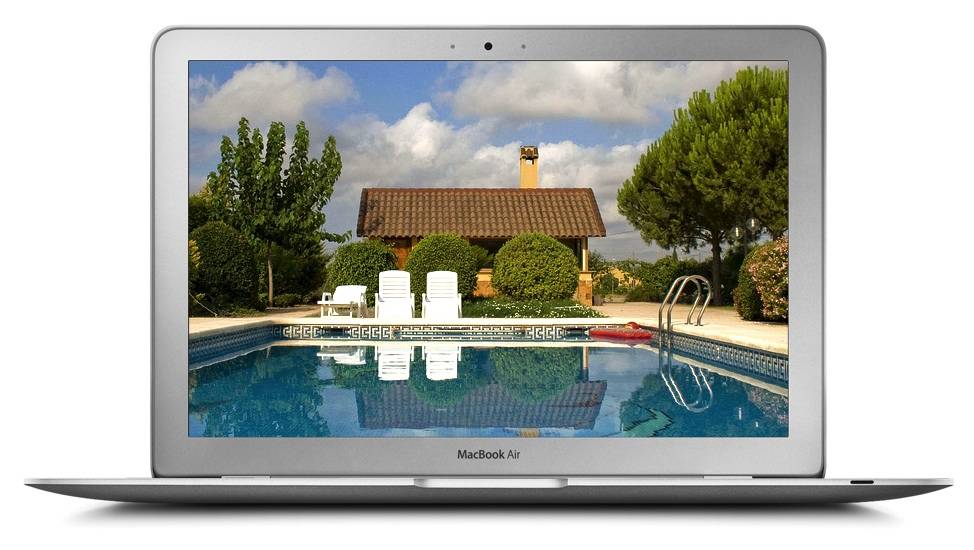 Holiday photo credit: mitocaverna
Ah, this is my second problem: I don't have a laptop, at least not one that supports the implacable minimum system spec demanded of the squeaky new software required by cloud apps. Although I own a laptop, it's so old that I suspect the case is moulded from Bakelite and its weight suggests that half the interior is stuffed with concrete to offset the spin cycle of the hard disk, itself constructed from a stack of rusty hubcaps from a Panzer tank.
While being too old for these new apps, the laptop is overkill and massively overweight for mere word processing, which is why I'm using my iPad and Bluetooth keyboard instead - see last week's column. I can assure you, too, that it's easier to act nonchalant five feet from a stranger's kitchen window while holding an iPad than an open laptop, and typing prose while partially submerged in chlorinated water under an afternoon Mediterranean sun has a nice touch of rakish sleaze about it.
Still, I absolutely must buy a laptop when I get home, otherwise I'll never be allowed to go on holiday again. Suggestions are welcome, although experience of previous comments on this column tells me that abuse is probably more likely. I can take it.
The other thing to do will be never to set off on holiday without at least a 30Mb broadband connection at the other end to support all those cloud apps. Then at last it'll be a pleasure to get away from it all. ®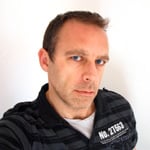 Alistair Dabbs is a freelance technology tart, juggling IT journalism, editorial training and digital publishing. As an example of 'work whoredom', he once contrived to work for The Guardian and the Daily Mail ON THE SAME DAY. Thankfully, he has always managed to keep this a secret from both. Please don't tell anyone.