Alleged 'Xbox 720' dev box eBay'd for $20,100
Intel-based tower could have been yours
---
Would you buy an Xbox 720 development kit for 20 grand? Someone just has - paying in dollars rather than sterling, of course - after the "Microsoft Xbox Durango Development Kit" appeared on eBay last night.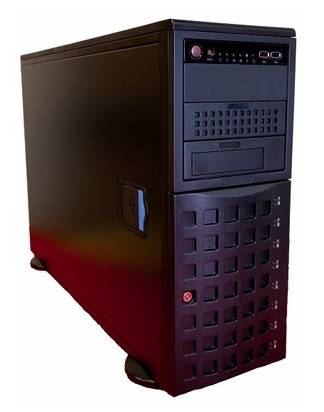 After 43 bids, the non-descript black tower system, said by the seller to contain an Intel processor and "dedicated graphics", went for $20,100 (£12,829).
Postage and packing are extra, presumably. The seller is based in Wilmington, Delaware, according to the eBay sales page.
Anyone expecting a next-gen console is going to be severely disappointed. What they're getting, essentially, is a powerful PC running a software development kit and probably an Xbox simulator app.
Still, that may give an indication of the new console's capabilities - though not necessarily its final hardware specification.
'Durango' is one of the codenames said to have been applied to the next-gen Xbox, which has also been branded by rumourmongers the Xbox 720 - which has also appeared in leaked (but old) Microsoft documentation. ®