Curiosity's new OS upgrade ready to go live
Weekend pics reveal watery rocks
---
Curiosity Mars Mission Martian robot tourist Curiosity's new operating system will go into production on 13 August after it was successfully uploaded and installed by mission scientists. The boffins had said the remote upgrade represented a major milestone for the craft.
NASA tested the upgrade on August 11th in an exercise during which it "executed all planned Sol 5 rover activities" and "demonstrated that the new software is ready to support the upcoming surface operations mission phase".
The rover spent the remainder of the Martian weekend using its old OS, which nonetheless managed to send home some rather impressive pics of the red planet. Or, as we can now perhaps say, the ochre planet.
One of the more interesting shots from the weekend, shown below, depicts rocks revealed when the rockets that lowered the craft to the Martian surface blew away dust. NASA has quickly characterised the rocks as "clast", rock comprised of fragments of many different types of mineral. Clast can be sedimentary.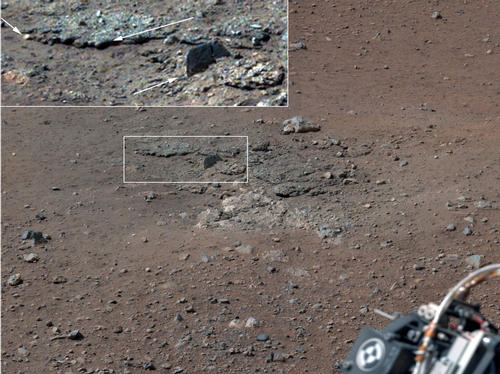 Curiosity has also sent home a rather fine panorama of the wall of Gale Crater. NASA says the series of valleys entering the crater, depicted below, are science's first view of a "fluvial system" formed with the aid of liquid water running across the planet's surface.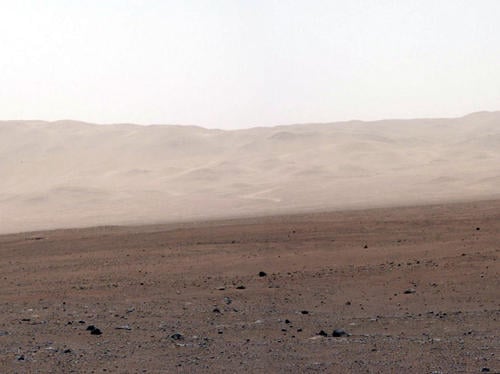 ®