El Reg probes pregnant Playmobil lass
Playmonaut denies dalliance with Lindsay Lohan lookalike
---
Plastic figurine giant Playmobil has released its first ever pregnant woman: an oven-bunned redhead with more than a passing resemblance to Lindsay Lohan.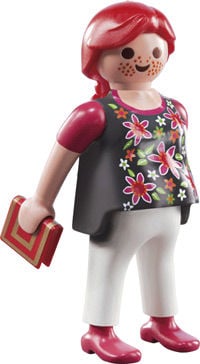 The mum-to-be is part of the latest mystery in the Fi?ures series, which offers kids the excitement of not knowing until they parted with their pocket money whether they've bought an American football player or an up-the-duff miniature missus.
The heavy-ish-with-child character was released in response to kids' requests. Jamie Dickinson, marketing supremo for Playmobil UK, explained: "We know how much children love to recreate things they see around them in everyday life, so we're thrilled to introduce the very first pregnant Playmobil figure to this collection."
We know what readers are thinking, and we've already launched an investigation into whether our heroic Playmonaut has been taking unauthorised leaves of absence from his duties with the Southampton University Vulture 2 design team to do some intensive training on a LOHAN simulator.
He denies it, but has been warned that Playmobil recently introduced another chap with the Right Stuff who could act as a replacement spaceplane pilot, should DNA testing prove he is indeed the father of the Playmonipper.
While we await the genetic lab result, we note that the last time we saw our Playmonaut before he jetted off to Blighty, he was partying hard with a bevvy of blondes in celebration of the Paper Aircraft Released Into Space (PARIS) Guinness World Record...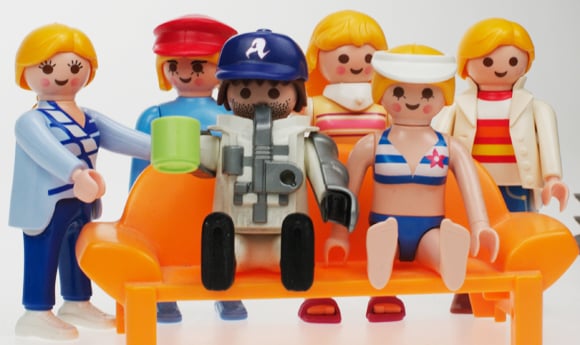 ...which kind of undermines his assertion that he's "totally focused on the LOHAN mission". ®