Doctor Who Sonic Screwdriver Universal Remote Control review
Knob end?
---
Rassilon's Rod
Now, this sort of procedure may well be fine if you find yourself in a relaxing, stress-free environment such as the Zero Room or the Eye of Orion, but here on Sol 3 in the Mutters Spiral I was merely worked up into a Davrosian rage. Half the time it misinterpreted the gesture I was trying to perform – a calm female voice, obviously taking a break from a satnav gig tells you which gesture you've made – but if a 'flick down' becomes a 'clockwise', as it often did for me, you have to wait several frustrating seconds before you can try again.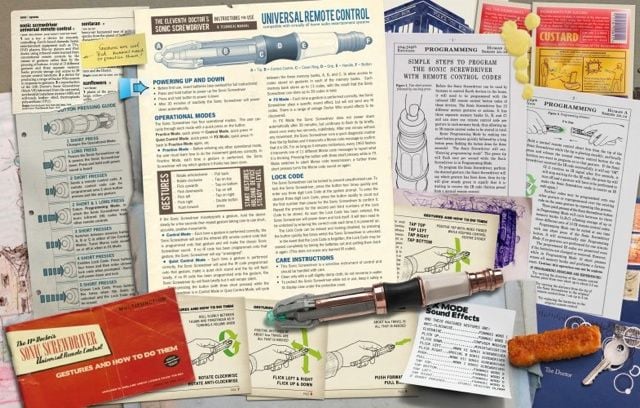 'Probably started out with the most modern equipment but no longer have the resource, have to make do'
The Screwdriver's only physical button is on the bottom and requires sequences of short and long presses to trigger the appropriate operational mode. It's too easy to mistime your shorts and your longs and do something wrong.
I'm quite sure it's possible to set all of the Sonic Screwdriver's 39 code slots, but frankly, unless you've got 12 regenerations, life's too bloody short for this kind of nonsense.
Changing the batteries – the Wand Company is too mean to include any in the box – involves unscrewing a ring and removing two screws. And I haven't even got round to telling you about what it's like trying to tutor family members in the ways of Sonic Screwdriver television control.
I can imagine few households that don't return to their regular RCs PDQ.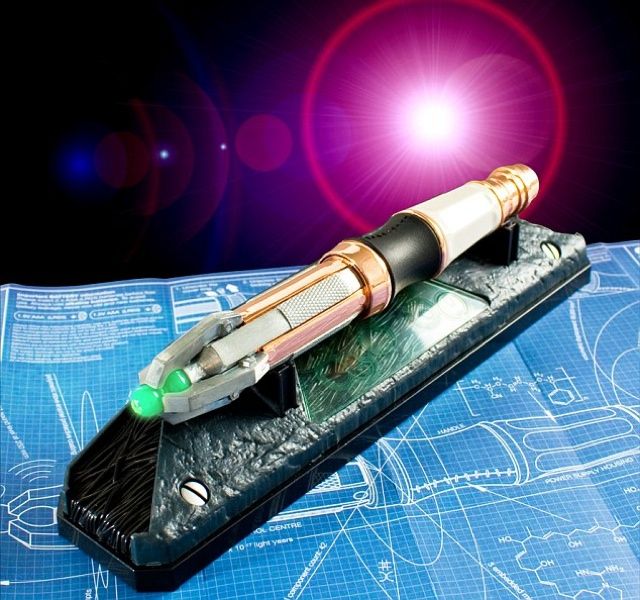 'You couldn't hang a hat on that'
So is there anything in it for the Who nerd at all? The Screwdriver is nicely fabricated and feels suitably weighty and metallic in your hand. It's attractively packaged and comes with a plastic stand and a rather natty instruction sheet. It has 13 sound effects from the show programmed in though, to be honest, only the four Sonic Screwdriver effects are likely to be played more than once – unless, perhaps, you're studying Foamasi cheeps and chirps, or want to know what miniaturisation – courtesy of Professor Marius rather than the Master – sounds like.
Where are the Dalek gun zaps, the Galligreyan staser bolt noises, the hum of a hyperspace projector? They could have come up with something more relevant than the "confuser machine", though I now think that's more appropriate here than any of the others.
Verdict
Having thrown away more money than I care to recall on Doctor Who tosh in the past, perhaps I'm the last person to warn fellow fans away from spending 60 quid on this nonsense. I know they'll buy it anyway. They have all the action figures, the Target novelisations, the T-shirts and the tea-towels. They'll see this and want it too. Well, if you must, you must. Just don't bother trying to control your TV with it, that's all. ®
Thanks to Firebox.com for the review sample
More Gadget Reviews

Amazon
Kindle Touch
Hauppauge
MyTV 2Go
iLuv Vibro
Classic II
Belkin YourType
Folio
Archos 35
Home Connect

Doctor Who Sonic Screwdriver Universal Remote Control review
Doctor Who's intergalactic Swiss Army knife is reborn as an AV remote control.