Ten phones for seniors
Mobiles for mature intercourse
---
Product Round-up Whatever Philip Larkin may have said about your mum and dad, you probably want them to have a mobile phone they can use. If you think an iPhone is easy you need to reset your sights. There are plenty of people who find switching a phone on a challenge and entering phone numbers daunting.
We all suffer reduced eyesight from about 40, hearing from about 50 and dexterity at different ages. Concepts such as pinching, swiping and double clicking are both alien and physically challenging. Apple's use of a triple click to get into the accessibility menu is just ironic.
Of course there are a good number of people in their seventies, eighties and older who do get on with smart phones but they are not the majority. We look at ten phones designed for people who still think the phone number for the Police is "Whitehall 1212".
Beafon S700

While the Panasonic that appears in this round-up looks like a cordless phone, the Beafon is a cordless phone. It is both a DECT and GSM phone using both lines and having two numbers. It won't hand off between the two as you leave or enter the house but is the perfect phone for the person who doesn't understand why they want a mobile. So get the folks used to using it has a house phone and then brave taking it out.
The keys have good feel and travel. For more advanced users it means you have all your contacts in one phone. Even if you use it with a spare Sim, having a charged phone with a torch is great for emergencies and power cuts.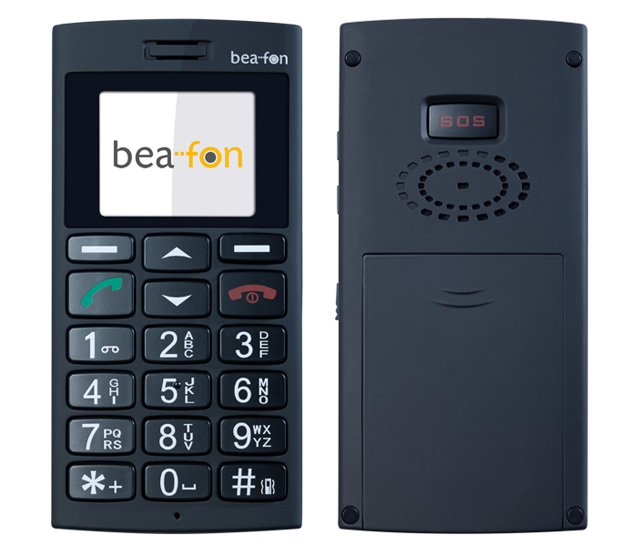 Binatone Speakeasy BB500

A nice simple clamshell phone, with a well-recessed emergency button. The travel on the keypad is reasonable and it has hearing aid support. A good cheap way to buy a clamshell but nothing like as user friendly as the Doro below.
Binatone announced some interesting medical add-ons such as heart rate monitors for the USB connection to this phone but it has not yet shipped. This is quite an old model now and as a result can be found at good prices.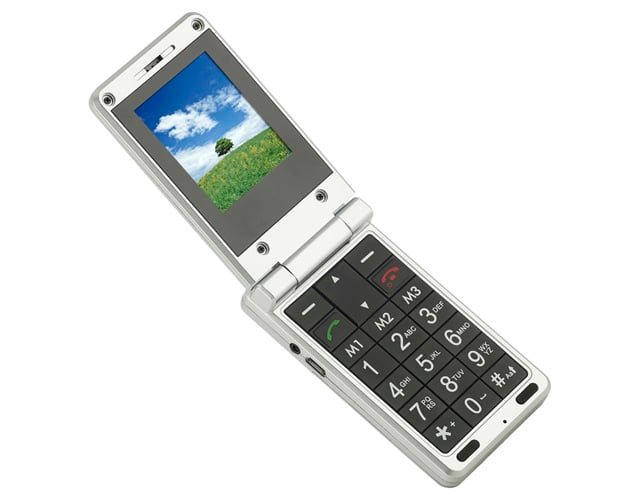 Similar topics
Narrower topics