Barnes & Noble Nooks bound for Blighty
UK bookstore too
US-based literature retailer Barnes & Noble today announced plans to bring its popular Nook range of eReaders to the UK market.
The company has revealed intent to crack Blighty this October with the Nook Simple Touch and the Nook Simple Touch with GlowLight.
On top of the hardware, Barnes & Noble will launch the Nook store, bringing roughly 2.5m digital titles across the pond too.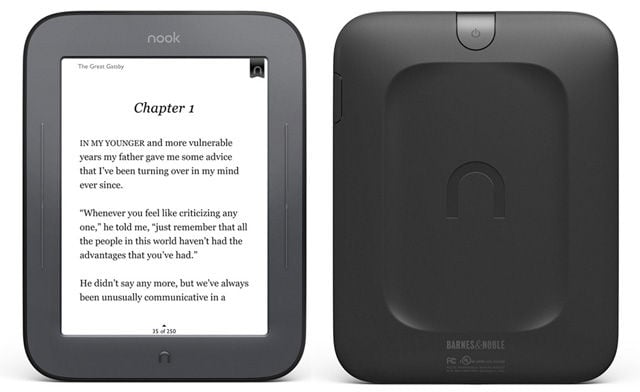 Nook eBook readers have been a huge success in the US and are a major challenger for Amazon's Kindle dominance.
Whether such impressive figures will be repeated here remains to be seen, but with prices said to be extremely competitive, the future for Nooky in Britannia shows much promise. ®