Ten Androids for under 100 quid
Call for change
Product Round-up It feels like yesterday smartphones were a luxury only afforded to those with sexy salaries, but as high-end devices push their predecessors down a peg – these yesterday's men are there for the taking for those on a shoestring.
There's a fairly wide choice of attractive handset for less than £100 but you'll not find an iPhone or quad-core NFC-equipped powerhouse among them. Still, the functionality of budget blowers is alot less embarrassing these days. Qualcomm processors feature on all of these handsets – apart from the Broadcom-powered Galaxy Y and Smart II – and although the company has updated its lower power S1 Snapdragon processors, you'll need to be aware that some of these models don't feature revamped chips but may be running state-of-the-art components... circa 2010 or later.
As always, you get what you pay for so let's have a look at ten utterly affordable Androids.
Alcatel One Touch 990

Powered by a first-gen 600MHz S1 processor, the OT-990's ageing innards here still have some life in them running Android 2.2 Froyo. The 990's 3.5in, 320 x 480 display does come across a little pixellated but things could be worse – browsing, reading emails and watching media clips was manageable without too much disappointment and only occasional lag.
Its weighty body feels robust too, but the thick, glossy plastic casing picks up the fingerprints easily and having to remove the battery pack to reach the microSD port isn't ideal. With plenty more on offer these days for the same outlay, you'd expect the price to be even cheaper by now.
If you're hellbent on getting an Alcatel though, it's certainly worth investing a smidgeon more on the OT-995, which snagged the Editors Choice award in our sub-£200 Android category.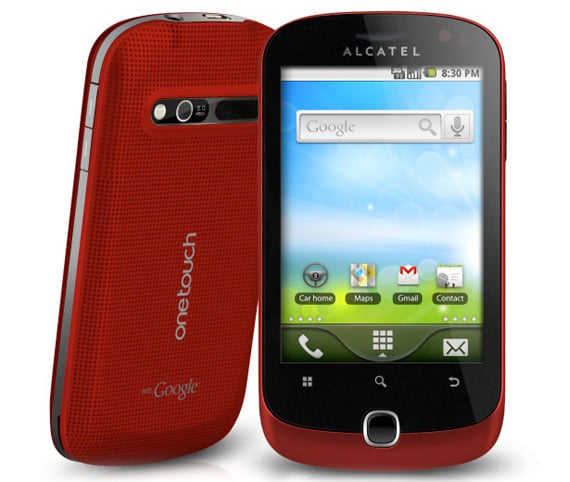 Reg Rating 65%
Price £94
More info Alcatel
HTC Explorer

Given its autumn release last year, the age of HTC's tiny-bodied Explorer is reflected in its current price. Yet its cute form factor and clip on rubber casing maintain their appeal. The 3.2in display hosts the 320 x 480 pixel resolution without too much fray in quality and thanks to a current 600MHz S1 processor, the Explorer ticks away smoothly enough.
At 3Mp, the camera leaves much to be desired, as does HTC's Sense 3.5 UI, although the latter is a matter of taste and Android familiars will soon become accustomed to its layout. While browsing the web could be faster, net-use was by no means a bother and while the HTC Desire C – which can be picked up for less than £100 too if you shop around – brings more to the plate, the Explorer remains a credible choice for those with small pockets.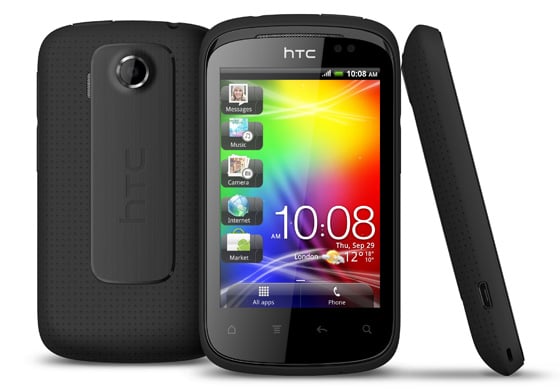 Reg Rating 80%
Price £80
More info HTC