This article is more than 1 year old
Ubisoft: 'Vast majority of PC gamers are PIRATES'
Free-to-play inevitable?
Ubisoft reckons just one in ten PC gamers legitimately source games, using the figure as justification for a move towards more free-to-play and web browser-based titles.
The French software publisher has eyes set on growing its PC market share - but insists the only way forward is to offer games completely free, dangling the carrot of better and more advanced in-game items in front of those willing to splash out, GamesIndustry International reports.
According to CEO Yves Guillemot, around five to seven per cent of free-to-play gamers on the PC platform will fork out for in-game content, a probable figure most would believe.
However, the head honcho also alleges that as for its regular PC games, only about five to seven per cent of gamers pay anyway. The vast majority apparently run pirated content.
"It's around a 93 to 95 per cent piracy rate, so it ends up at about the same percentage as free-to-play," he claimed.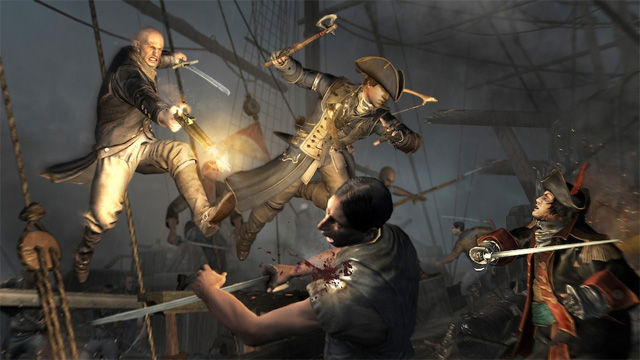 Argh, get off my ship!
Ubisoft gained notoriety for its always-connected DRM measures, a method of piracy prevention that doesn't sit too well with us honest gamers. Still, given high piracy rates, a greater number of publishers are adopting different business models and the wider gaming community may well suffer as a result.
A few months ago, Crytek – another publisher with well-documented piracy problems – revealed plans to go all out free-to-play (F2P) for future games releases.
Yet the quality of F2P gaming leaves a lot to be desired not only in storyline but in terms of the advantages paying for extras can deliver that skews the gameplay. Piracy affects all content providers these days but hopefully developers will grapple with it in inventive ways that doesn't lead to game over.
And if you wonder why our games reviews frequently rely on console versions, it's invariably because titles for those platforms are all that's issued for appraisal. It's almost as if gaming journalists were thought to be untrustworthy – surely not? ®