Samsung Galaxy Beam Android projector phone review
Putting on a display
---
Samsung's first Galaxy Beam, the GT-i8520, was a tremendously thick, heavy and expensive handset that very few bought. Having had a rethink, the company is now trying the whole smartphone-with-a-projector idea again with the GT-i8530. Essentially, this handset amounts to a Galaxy Advance S with a Digital Light Processing projector shoved in one end.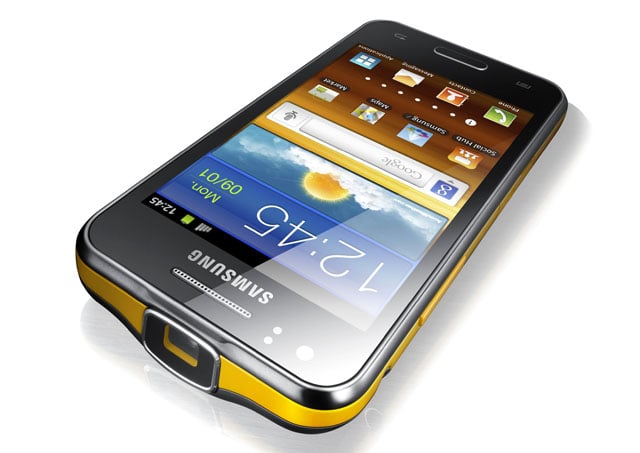 Projected thinking: Samsung's Galaxy Beam
To get the déjà vu stuff out of the way, the new Beam packs a 4in 480 x 800 screen, a 1GHz dual-core CPU, 768MB of RAM, 8GB of storage, 1.3Mp and 5Mp cameras and a microSD card slot. If you want to know how all that looks, feels and runs check out the review of the Galaxy S Advance.
The only difference worth mentioning is that the AMOLED screen has been replaced by a slightly less bright and colourful LCD unit. Like the Advance, the Beam runs the somewhat dated Android 2.3.6 Gingerbread OS, rather than Ice Cream Sandwich and given that we're now into August 2012, this really isn't good enough, despite the enhancements of Samsung's TouchWiz overlay.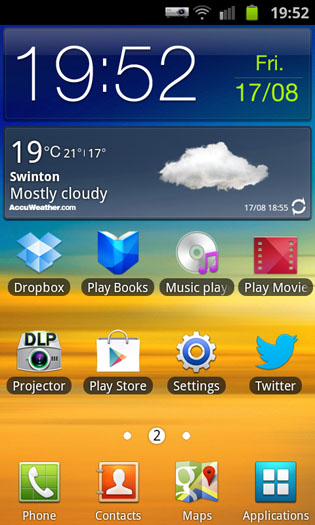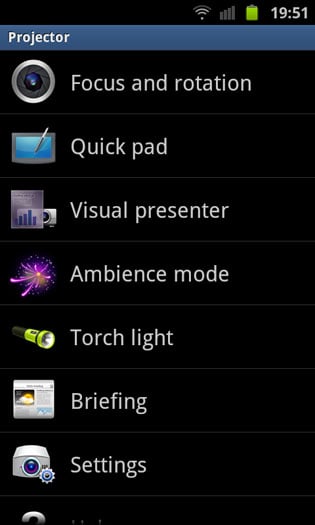 TouchWiz home screen and projector menu options
Stuffing a projector up its jaxy has naturally had an impact on style, size and weight. Physically it looks like the mutant offspring of a smartphone and a Mini Maglite, while at 12.5mm thick and 145g it's both thick and heavy by modern smartphone standards. Like the S Advance, it's has an all-plastic construction but feels well enough screwed together.
Above the on/off button is a dedicated hardware key that enables you to activate the 15-lumen projector no matter what else the phone is doing and instantly project whatever is on the screen at a resolution of 640 x 360. That's a 16:9 aspect ratio compared to the physical display's 15:9 but you'll be hard pressed to spot the difference.
Chunkier and with two batteries to boot
Once the projector is on, a dedicated menu appears so you can adjust the focus and orientation of the image. Launch Quick Pad too and you can doodle on the screen with your finger and thus also on the projected image. You can bring up this menu at any time by just tapping the projector button all of which makes the Beam a cinch to use.