Broken Sword franchise gets crowd funding boost
Gaming classic revisits 2D roots
---
Revolution Software is back with a fresh instalment of Broken Sword. The team has opted to take the franchise back to 2D and self-publish the game, reaching out for financial support on money-please website Kickstarter.
The latest edition - Broken Sword: The Serpent's Curse - is already in development, with most of the original crew working hard to get it ready in time for a 2013 release.
While the developer has had considerable success over the years, it claims the traditional publishing model has hindered its ability to receive the royalties needed to fund future games.
By opting to speed up development through crowd-funding, Revolution will have complete creative freedom and promises Broken Sword: The Serpent's Curse will not only achieve its ambitious design and meet its proposed release date, but will be the best Broken Sword yet.
Of course, the makers would say that.
Still, those who wish to get involved early can do so, and as usual, backers receive various goodies depending on how much they pledge.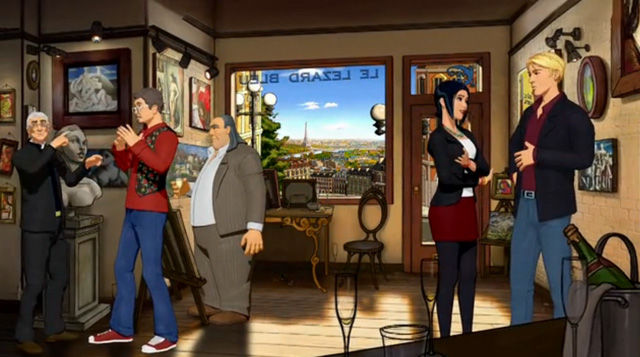 For $15 (£9), punters can download the game when it's released, as well as exclusive digital content. However, as the figure rises, so do the rewards.
If you really fancy splashing out, $10,000 (£6,300) or more will see backers get an exclusive jacket, original storyboard sheets and a trip to the development studio for lunch and a tour. You'll also be sketched into the game at some stage.
The popular point-and-click adventure was only recently resuscitated for mobile devices, with the remastered Broken Sword: Director's Cut proving a hit among iPhone users.
As a massive Broken Sword fan, I've already pledged my support on the Kickstart site. Broken Sword: The Serpent's Curse will launch in April 2013 for Mac, PC, iOS and Android. ®
Similar topics
Narrower topics