This article is more than 1 year old
Ten... all-in-one inkjet photo printers
From darkroom to Lightroom
HP Photosmart 6510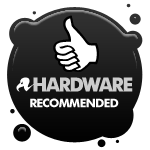 HP has an enviable reputation for photo printing and this all-in-one sits roughly mid-way in its range. It includes a separate photo tray and an 89mm touchscreen, though it doesn't have a front panel USB port. Most of these printers can print photos from Android and iOS phones and tablets, but the HP machines have ePrint too, for remote printing, when you're away from home.
HP claims speeds of 11.0ppm and 7.5ppm and I saw 8.9ppm and 3.9ppm, which is not bad. Photo prints are highly detailed and with strong, natural colours. Page costs, at 2.5p for black and 7.7p for colour, are mid-range.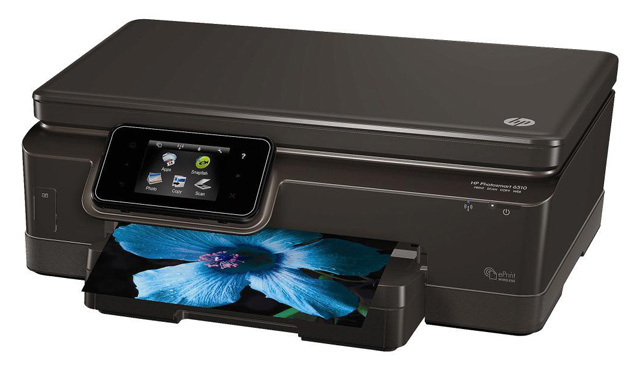 Reg Rating 85%
Price £90
More info HP
HP Envy 110

This is unlike any of the other all-in-ones here. It's designed more like a Blu-ray player than a printer, with a very low profile and a powered 89mm touchscreen which swings in and out to make room for pages to feed out. The design choice also means the printer has a slim feed tray, taking only 80 sheets, and is fiddly to get your fingers to.
Print speed also suffers a bit, in comparison with the Photosmart 6510, at 6.0ppm and 2.3ppm for black and colour. The machine uses one black and one tri-colour cartridge, which can be wasteful and black page print costs are the highest in the group, at 3.8p.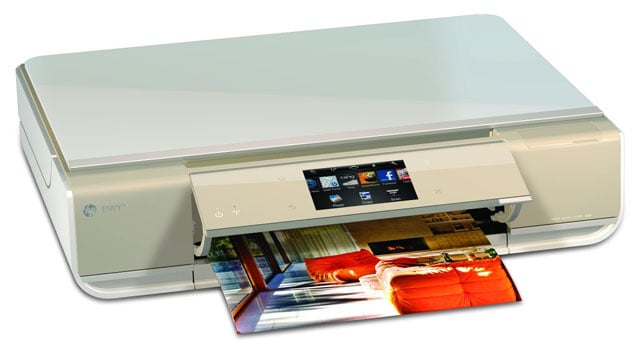 Reg Rating 65%
Price £150
More info HP