The next territory in the Great Patent Land-Grab is at the end of your arms: in a patent granted last year that's just hit publication, the Chocolate Factory gets its hands on using gloves as a user interface.
US patent 8,009,151 plants the Google flag on "methods and systems for gathering and conveying information, for example, such as with a hand of a user… the method may include using a detector to record a series of images of an environment and detecting a predetermined motion by comparing two or more images in a series."
In that sense, you could think of Google's glove as replacing the electronic canes used by the visually-impaired with a glove – if people didn't mind the indignity of getting around by waving their hands in front of them.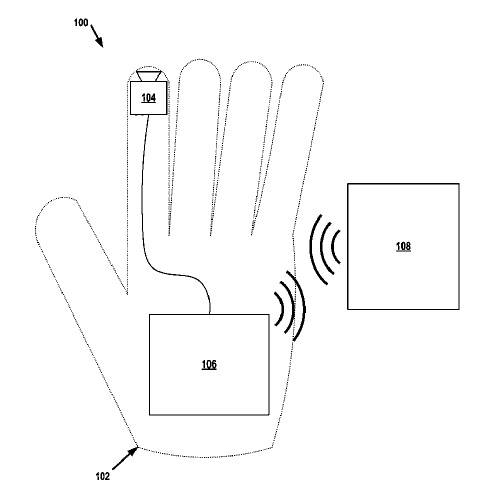 Dude, the camera's on the wrong
finger: Google's patented glove
Apart from the obvious application suggested by Google's application image, the patent also seems to try to post the stay-off-my-lawn signs around the idea of embedding processors in gloves – including motion sensors, CPUs, storage and wireless comms.
And if you like creepy suggestions and have a tinfoil hat handy, it's right there in the patent application: why not use the Google glove to shoot videos around corners? "To allow a user to 'see' an inaccessible environment, a user may wear a device equipped with one or more detectors on one of his or her hands", and since someone might circumvent the patent by putting cameras on the toes instead, "or on other areas of the user's body".
Of course, no attempt at sealing up an entire field of development would be complete without integrating control of the device into the patent. Keeping things nice and broad, "the glove may include an output interface configured to trigger at least one function".
Thankfully, the patent doesn't include "keeping warm", "keeping hands clean", or "providing protection against injury" as key functions its gloves perform. ®