Taking notes
So, do you need a pen with your tablet? This isn't the first capacitive Android tablet with a stylus – that was the overpriced underrated HTC Flyer – but the pen input is more refined here, especially for its primary purpose; taking notes. Launch the S Note app and you can choose a notepad background. Then, cleverly, you can configure it to only recognise input from the stylus – so you can rest your hand on the screen as you write or draw without leaving extraneous marks.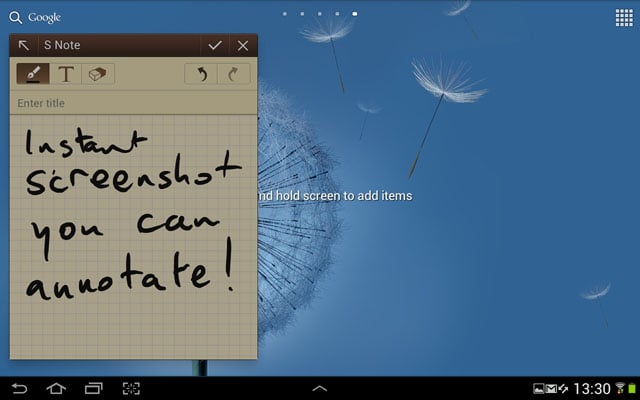 Worthy of note?
There's also an audio recording option so you can record what's being said at a meeting, say, while you scribble. This feature was on the Flyer but works better here – the microphone doesn't pick up the clicky pen-against-glass noise as easily. Neither is a patch on the Livescribe Echo recording pen – this uses real ink and a miked-up pen. It connects exact moments of audio to the simultaneous squiggle on special paper.

The S Pen: putting graphics back into tablets
You can use the S-Pen for other interactions with the tablet, for tapping away at the keyboard, say. This is often superfluous, but where it makes sense, the stylus implementation is very well done and sets the Note apart from other full-size tablets. The stylus itself is slim, but chunky enough to be comfortable in use, unlike the spindly one on the original Galaxy Note phone/tablet hybrid.
Unlike many capacitive stylus tips, which are wide and rubbery to ensure their touch is recognised, this has a sharper nib, made possible by the Note's particular screen technology. And here, the stylus tucks into the corner of the tablet so you won't lose it. We hope. When you pull it out, S Pen apps (including a baffling crayon game) launch automatically and sit at the side of the screen. It's neatly done.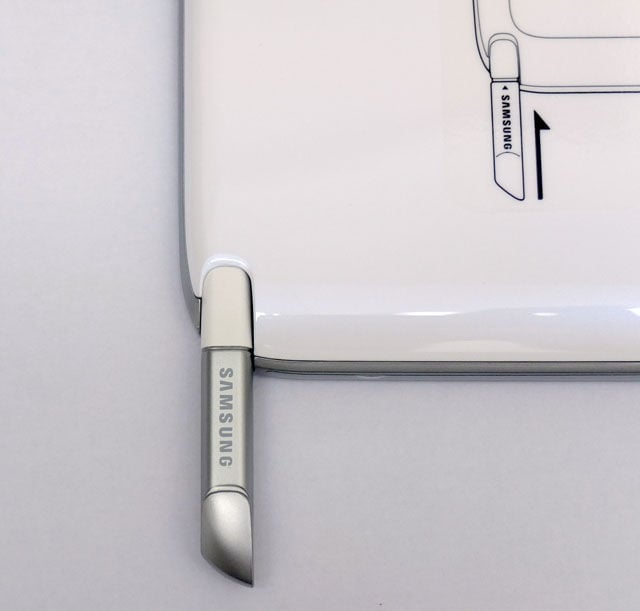 Pen pal
There's a button on the S Pen, as on the original. This adds extra functions: hold it while you double-tap the screen and a note appears on top of whatever's there. Once you've written your note, hold the button while you touch the display for a couple of seconds and it takes a screen shot. Excellent.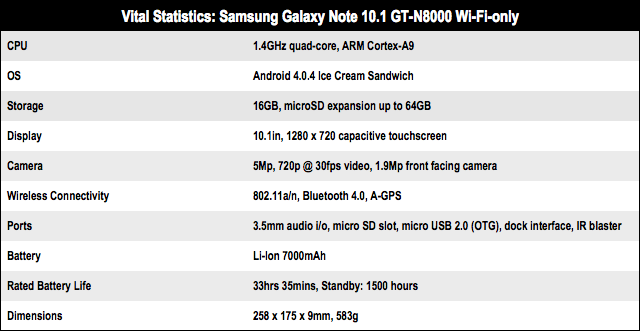 Sponsored: Webcast: Ransomware has gone nuclear