This article is more than 1 year old
Apple: You'd want hi-fi streamage from us, not poor-people Wi-Fi audio
Admit it, you want everything to be shiny and swanky
Apple is reportedly working with hi-fi manufacturers to stream music over-the-air directly to audio equipment - without the need for Wi-Fi.
The Mac maker already licenses its AirPlay protocol, which streams music and video over a network, to the consumer electronics industry. Apple's proprietary stack is a counterpart to the open and more widely adopted DLNA streaming specification. However, both require an 802.11x wireless network.
According to the Telegraph, Apple has developed some point-to-point communications for hi-fi manufacturers, whose playback electronics have sprouted wireless network reception in recent years. The new AirPlay Direct system will allow listeners to bypass the decidedly lo-fi sound cards and jittery Wi-Fi connectivity commonplace in most home computer setups. It will require equipment manufacturers to license Apple's proprietary standard.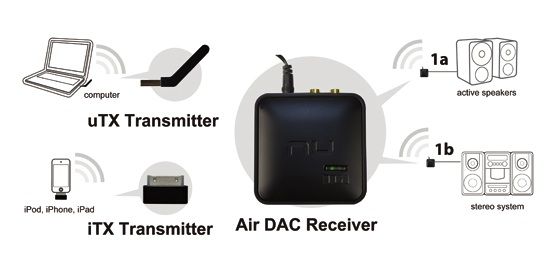 Apple is reportedly seeking to license its own wireless audio streaming protocol, similar to existing setups such as the NuForce rig here
Hi-fi streaming over-the-air requires both a transmitter on the PC or media player, and a receiver that performs the digital-to-analogue conversion and feeds the audio into a stereo amp. Apple would include the transmitter in an iDevice, and hi-fi manufacturers would incorporate the end-point into their existing electronics.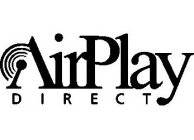 Although the newspaper suggests this will be called Airplay Direct, this seems highly unlikely because it is already a registered trademark. Airplay Direct is a music services company based in Smyrna, Georgia, that registered the trademark on 27 July, 2005.
Still, it shouldn't be prohibitively expensive for the world's highest-value public company to buy out a trademark. ®