Android now has an official SkyDrive client, bringing Microsoft's cloud storage to Google's handsets and dragging a little of Redmond's new GUI along with it.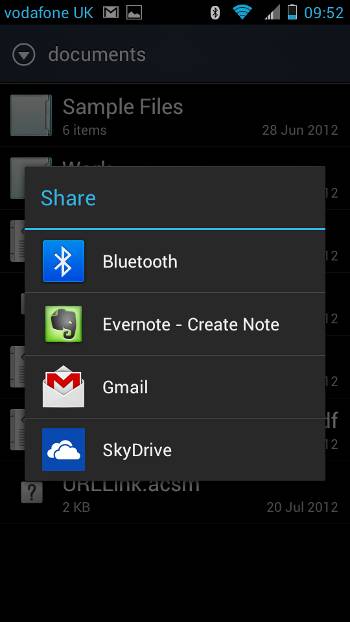 The new application is free, and works well. It not only provides remote access to SkyDrive content but also appends itself to the Android Sharing list so content can be chucked into the SkyDrive locker from just about any Android application.
The app benefits from Microsoft's new minimalist approach to GUI design, with a notable lack of clutter and square tiles popping up every now and then, but not often enough to make one forget one's still in an Android world.
There are a host of third-party apps which have been interacting with SkyDrive since it was launched, ES File Explorer being a personal favourite, and in most cases the arrival of an official alternative is underwhelming at best. However Microsoft's client is surprisingly comfortable to use and if SkyDrive is a regular haunt, and Android the platform of choice, then the dedicated client is worth having.
®