This article is more than 1 year old
Look out, world! SUSE Linux's OpenStack control-freak is loose
And it's chasing a cloudy bandwagon
CloudOpen 2012 Commercial Linux distributor SUSE Linux is moving up into the clouds with a commercially supported release of its OpenStack cloud control-freak.
SUSE Cloud, as the OpenStack distro is called, has been in preview since last October, and that particular preview build was based on the "Diablo" OpenStack 2011.3 running atop SUSE Linux Enterprise Server (SLES) release 11 SP1 with Xen hypervisor partitions for virtual server instances.
The production-grade SUSE Cloud pairs up SLES 11 SP2 with the "Essex" OpenStack 2012.4 - which as the release numbers suggest came out this past April. SP2 came out in February this year sporting the new Linux 3.0 kernel and support for all of the latest and forthcoming x86 processors from Intel and Advanced Micro Devices. The production release also supports KVM as well as Xen at the hypervisor layer.
The OpenStack Essex release is arguably the first variant of the cloud control-freak that is ready for prime-time, and that is why both Hewlett-Packard and Dell are building clouds based on it and why Red Hat has just announced a preview of its own OpenStack roll-up this month.
Red Hat is planning to wait for the future "Folsom" release of OpenStack, which is coming at the end of September, for its commercial-grade OpenStack. Red Hat wants features such as the Quantum virtual network interface and the Ceph block storage and distributed file system before it starts selling support.
SUSE Cloud includes the Nova compute controller, the Swift storage controller, the Glance image service, the Keystone identity management service, and the Horizon dashboard management console. The bundle also includes the Crowbar automatic installer that Dell has created for OpenStack and Hadoop using recipes written for the Chef management tool from Puppet Labs, and has contributed to the open source community.
Doug Jarvis, programme manager for SUSE Cloud, tells El Reg that it is offering the Quantum virtual network interface into OpenStack under a tech preview. (This code, along with the Open vSwitch distributed virtual switch, is contributed to the OpenStack project by networking upstart Nicira, which VMware just shelled out $1.26bn to acquire.)
Also in tech preview for SUSE Cloud is the Rados distributed file system and its RDB driver for virtual machines that are part of the Ceph project. Rados has a gateway into the Swift object store that is already part of OpenStack and that was contributed by Rackspace Hosting to the OpenStack project. NASA, of course, contributed the Nova compute controller as part of OpenStack's founding more than two years ago.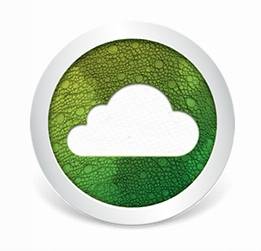 Virtual machine images created in SUSE Studio, the virtual machine software appliance tool that SUSE Linux has been selling for years (and started when it was part of Novell), can be thrown out onto SUSE Cloud and executed atop Xen or KVM. And SUSE Manager can take over managing those virtual machine images and the underlying physical servers running SLES as well.
There are three components to the SUSE Cloud. The first is an administration server, which among other things has the Crowbar tool and Chef server for creating and deploying compute and storage nodes in the OpenStack cluster. You also need one or more control nodes, which run the VM image repository and self-service portal for SUSE Cloud. And you need a license to a compute or storage node. A license to 24x7 priority support (the only option) costs $10,000 per socket for this administration server; this price includes one control node, and additional control nodes cost $2,500 per socket per year each.
And each compute node running Xen or KVM and running VMs in the cloud, or supporting storage, needs a SUSE Cloud support contract, and that costs $800 per socket pair per year. What SUSE Cloud does not include are licenses on the compute nodes for the SLES 11 SP2 operating system, which you need to buy separately if you want to run them atop OpenStack inside those VMs. ®