This article is more than 1 year old
Ten movies inspired by video games
Playing in the cinema
Film Round-up Capcom's Street Fighter series celebrates its 25th birthday this week and while the world is awash with various mementos – including boxsets and a dedicated Street Fighter site for fans to reminisce on their favourite moments – we decided it was the perfect opportunity to look back at the film adaptations of video game franchises over the years.
If a game becomes popular, you can bet your bottom dollar some Hollywood exec is already rubbing his hands at the prospect of taking it to the big screen. And you can be assured that Uwe Boll has already inquired about directing it. Either way, in almost every case, the scripts are rushed, the actors have little thespian talent, and movie-goers are almost always left disappointed. It rarely stops us watching them, though. Sometimes, they're so bad, they're good. Vulture Central's local fleapit, even makes a virtue out of bad but good films and has seasons of them.
Lest we forget, if a game concept is too bonkers for Tinsel Town, chances are, some fan will probably knock something up anyway – a Pac-Man movie being the latest example. So here's a roundup of several terrible films based on video games that perhaps weren't so terrible. Oh, and we're using the new industry standard Boll-buster ranking here, so the higher the rating, the worse the film. Hadouken!
Doom (2005)

id Software's classic FPS should never have been made into a movie, it's as simple as that. A group of elite soldiers head off to Mars on a mission to find out what happened to the inhabitants of an ancient city discovered through a portal in the Nevada desert. Sound familiar? No, because this has barely no relation to the game whatsoever.
Other than a 15 minute section where the film's protagonist traverses the area in first-person-shooter mode, the connection to Doom – or Doom3 to be exact – is loose at best. Depth to both character and script is fairly non-existent and the less said about Dwaine "The Rock" Johnson's acting the better. Whatever he's cooking, it certainly isn't an Academy Award nomination. Crud like this makes me want to shoot the telly with a BFG.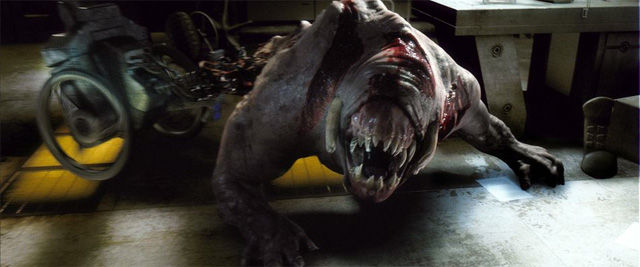 Boll-buster Rating 80%
More info IMDB
Double Dragon (1994)

Here's another video game movie with such a unattached connection to the game, its title is barely warranted. Sure, the two main characters bear the same names and wear blue and red outfits like Player 1 and Player 2 respectively. Heck, a couple of the enemies also bear resemblance to their gaming counterparts, but taking a side-scrolling beat 'em up to the big screen is a tall order.
With an overly cheesy script and pathetic storyline featuring the protection of a broken medallion called Double Dragon – which was certainly not a feature of the game – the film was critically panned and flopped in the box office. Subsequent VHS and DVD versions have since been discontinued. Proper lame, as usual, but you knew that already, right?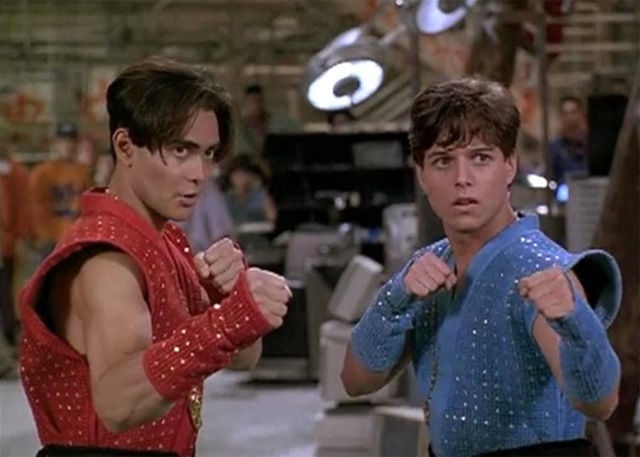 Boll-buster Rating 100%
More info IMDB