Amazon: Time for a new Kindle Fire, this one's sold out
People just love carrying our cash registers around
---
Amazon says the Kindle Fire has completely sold out and production has ceased, paving the way for a successor to be launched at the company's event next week.
While a 2nd-gen model has yet to be officially confirmed by Amazon, the fact the Kindle Fire did so well commercially - grabbing 22 per cent of US tablet sales in nine months since launch - coupled with the company's reveal of "an exciting roadmap ahead", leads us to believe that this is exactly what Amazon has in store.
It makes little sense for the company to turn its back on what it described as "the most successful product launch in the history of Amazon" otherwise.
It has been previously rumoured that Amazon could launch more than one tablet too.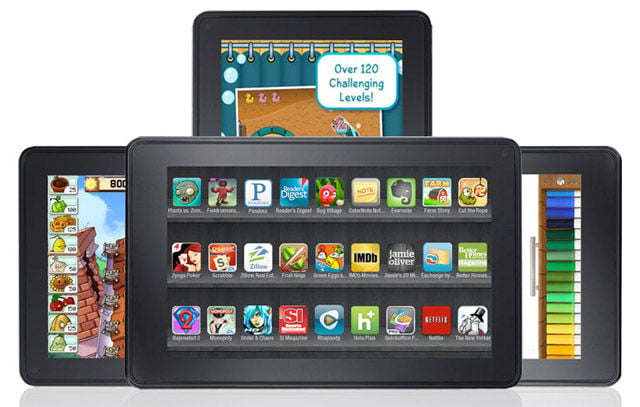 Sold out in 9 months
"We will continue to offer our customers the best hardware, the best prices, the best customer service, the best cross-platform interoperability, and the best content ecosystem," said CEO Jeff Bezos.
Amazon's event is all set for September 6. Anyone else fancy a Kindle Fire 2? ®